The LA Lakers and Miami Heat will have their own Air Max Uptempo soon coming in the near future, unless you're overseas then you can grab them both now.
You might remember back in 2003 when Derrick Fisher wore the same Air Max Uptempo when he played for the Lakers. Of course the PE details are removed, but it doesn't take away from the shoes. Miami theme is used on the other pair known as, you guessed it, South Beach will cover the shoes.
You can get a better look at both the South Beach and Lakers Nike Air Max Uptempo below.
Lakers Nike Air Max Uptempo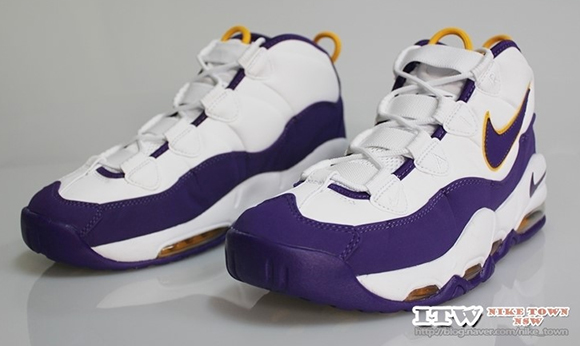 South Beach Nike Air Max Uptempo

Source: Naver