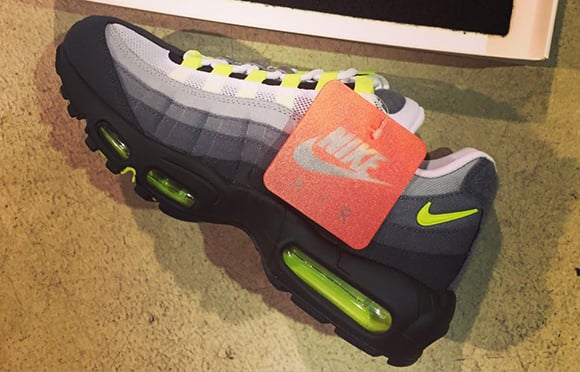 Earlier in the week we showed you a teaser image of the upcoming Nike Air Max 95 that will have the ability to add patches. From the image not much was known other than it being an original color way. Now thanks to one source we have a couple more images of the entire shoes.
The Neon Nike Air Max 95 Patch features the same exact color scheme from the original release in 95 of now renamed cool grey, white and neon yellow. Patches can be added on the heel and tongue, and it appears there is a handful of different options you can use.
As of now, a rumored release date for the Air Max 95 Neon Patch is March 26th, also rumored to land on the same day is the Infrared AM90 Patch. It does make sense, the actual day is now known as Air Max Day. Check out a few more shots below.
Nike Air Max 95 Patch
Colorway: Cool Grey/White-Neon Yellow
Release Date: 03/26/2015 (Rumored)
Retail: TBA
Product Number: 747137-170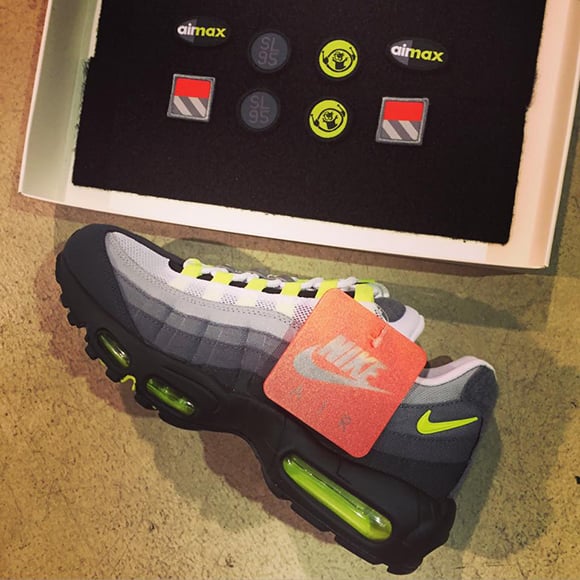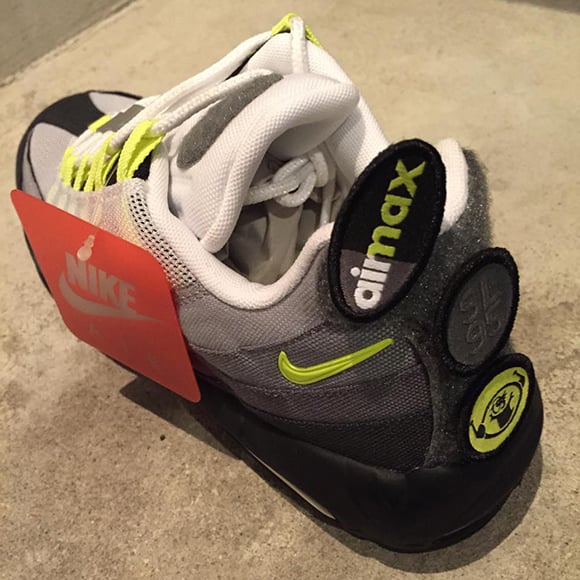 Source: Sneakerheaduk