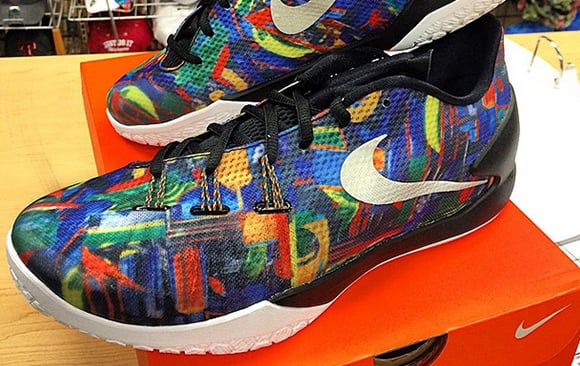 Just before all star weekend, four Nike HyperChases released. Three were collaborations with Fragment Design and the other was an All Star release that was worn by James Harden. We have seen a preview of some upcoming colorways, but they are all toned down. A few have some colors that pop but nothing extreme, until now.
The new Nike HyperChase features an array of colors all over that almost look painted on. We can only see part of the tongue, but it's possible this pair is another collaboration or the tongue is altered for it's nickname.
As of now, a specific release date isn't known but some stores within the United States have already started to receive the Multicolor Nike HyperChase.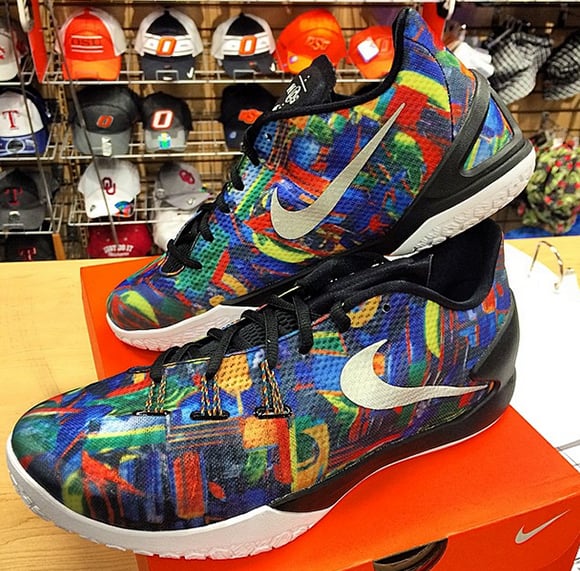 Source: @mrmachomike