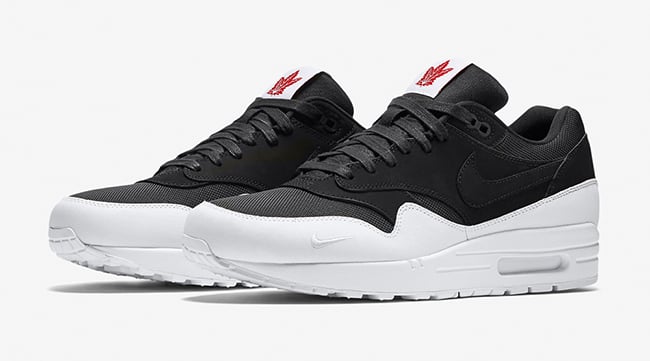 The Nike Air Max 1 'The 6' is inspired by none other than Toronto and will have two release dates this month.
The shoe's Toronto-specific features include rubberized coating on the all-white outsole and airbag. Designed to prevent cracking, it is a first for the Air Max silhouette. Additionally, Tech Tough coated leather, buck leathers, technical woven textiles and a waxed lace, exclusive to this release, help combat cold, wet Canadian winters.
The shoe's sock liners are inspired by the Aurora Borealis, or Northern Lights, best viewed in the Canadian North, the heart of the Auroral zone. Meanwhile, the graphic on the sock liner features Toronto's architectural claim to fame: the iconic CN Tower, which stands at the center of the city.
Nike Air Max 1 The 6 Release Date
First up, 'The 6' Nike Air Max 1 will debut at Toronto Nike Sportswear retailers on December 6th, 2015. US retailers will then release this pair on December 17th. With the All Star weekend taking place in Toronto, expect this to be one of many inspired launches to come. Check out the additional photos below.
Nike Air Max 1 The 6
Release Date: December 6, 2015
Update: Today we bring you an official look at 'The 6' Nike Air Max 1 that will first release in Toronto then on the 17th will launch stateside.