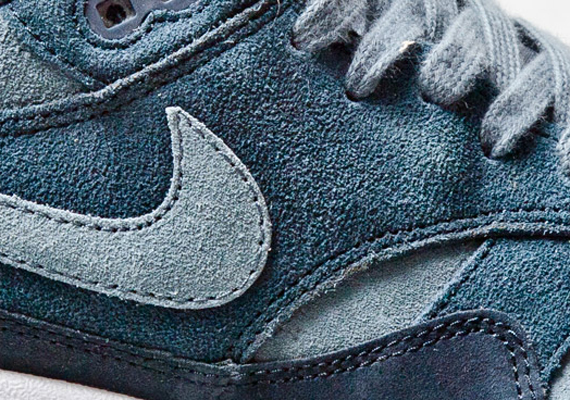 Nike Sportswear has no intentions on slowing down anything that involves the Nike Air Max 1. Having one of its best and most productive years in 2013, the good folks over at Nike have yet another gem scheduled to release during the latter half of this year.
Sneakerheads can expect to see this ill "Blue Suede" pair of the Air Max 1 towards the end of the year. Following the same formula as its "Purple Suede" Nike Air Max 1 counterpart, this latest pair is also built for guaranteed retail success as well. Utilizing multiple shades of blue is the shoes upper which enhances the eye catching appeal of all the suede that was used to create yet another masterful AM1 creation.
With kicks like this and the Leopard Pack on the way, could the latter half of this years Air Max 1 releases outshine the ones we have already seen? Hit us up and let us know how you feel and be sure to check out the pics we have for you after the jump.
Photos via SF