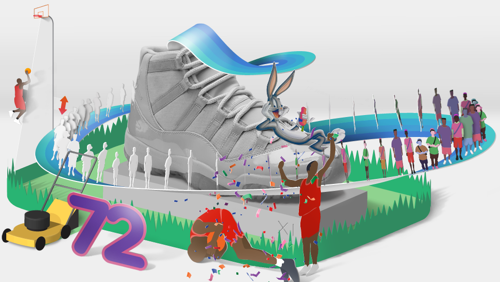 True Air Jordan fanatics will recall that on the jumpan23 website there was the opportunity to take a historical look back at all Nike Air Jordan signature series sneakers with snippets of information regarding such things as original release dates and certain accomplishments His Airness achieved while lacing up his different basketball shoes. Now, Nike has unveiled the latest, updated version of said project: the Nike Air Jordan History of Flight online look-book. With news of Michael Jordan's selection into the basketball Hall of Fame came a number of well-deserved tributes. This one is no different.

This online look-book highlights the Air Jordan I that started it all in 1985, the Air Jordan 2009 that released just this year, and EVERYTHING in between. The site acts as an online, interactive pop-up book that contains other graphics usually associated with a specific Air Jordan. You can run the cursor over the shoe itself or over one of the surrounding graphics to learn something you may not have known, or recall a special moment in history that may very well have resonated with you. And in that lies the beauty of this commemorative project: the fact that it'll conjure up nostalgic memories as well as impart pertinent knowledge to the Air Jordan fan hoping to learn even more than what he/she might already be aware of.

But there's also something to be said about the particular colorway of the Air Jordans pictured on the site. Earlier this summer Chris Paul treated us to an exclusive photo of an array of Air Jordans in all white colorways via his Twitter page. Those exact Jordans we were given a sneak peek of are the ones used on the site- which is sure to make Jordan heads like myself straight-up giddy over even the possibility of being able to cop an all-white AJ VI, XIII, XVI or ELEVEN. Only time will tell if any of our all-white wishes will come true and manifest themselves into actual releases. But for now, we can keep busy by testing/expanding our Air Jordan knowledge while salivating over the colorway in front of us.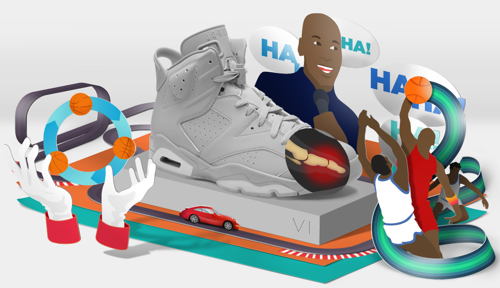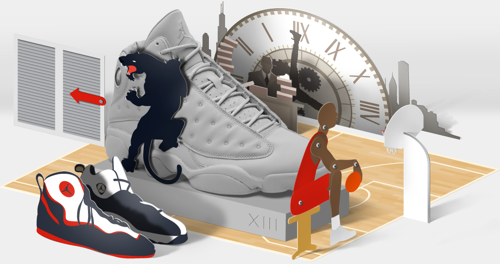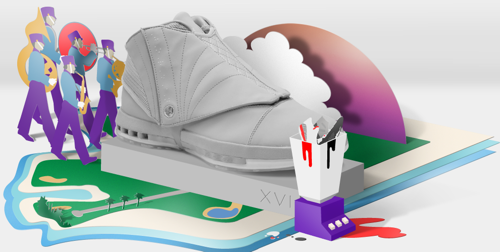 Via Nike.