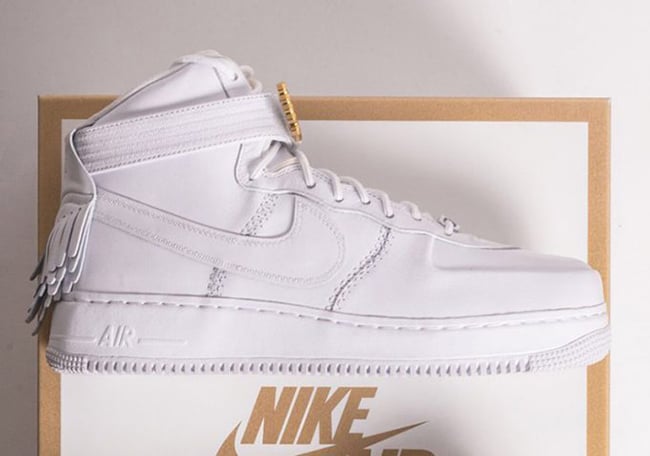 The amount of Nike Air Force 1 releases we have seen continues to grow, however the biggest change is the actual look. Evolving once again, we now showcase to you the Nike Air Force 1 Sport Lux.
Using a premium construction, this Nike Air Force 1 comes in all White. Following we have a bit of Metallic Gold used on the ankle strap while leather tassels is placed on the heel.
At the time of writing, a release date for the Nike Air Force 1 Sport Lux is unknown and looks like it may be just a friends and family release. If Nike Sportswear decided to release them, we will make sure to give you the heads up. For now, visit the comments section below and let us know what you think of the model.
Source: TeamEpiphany