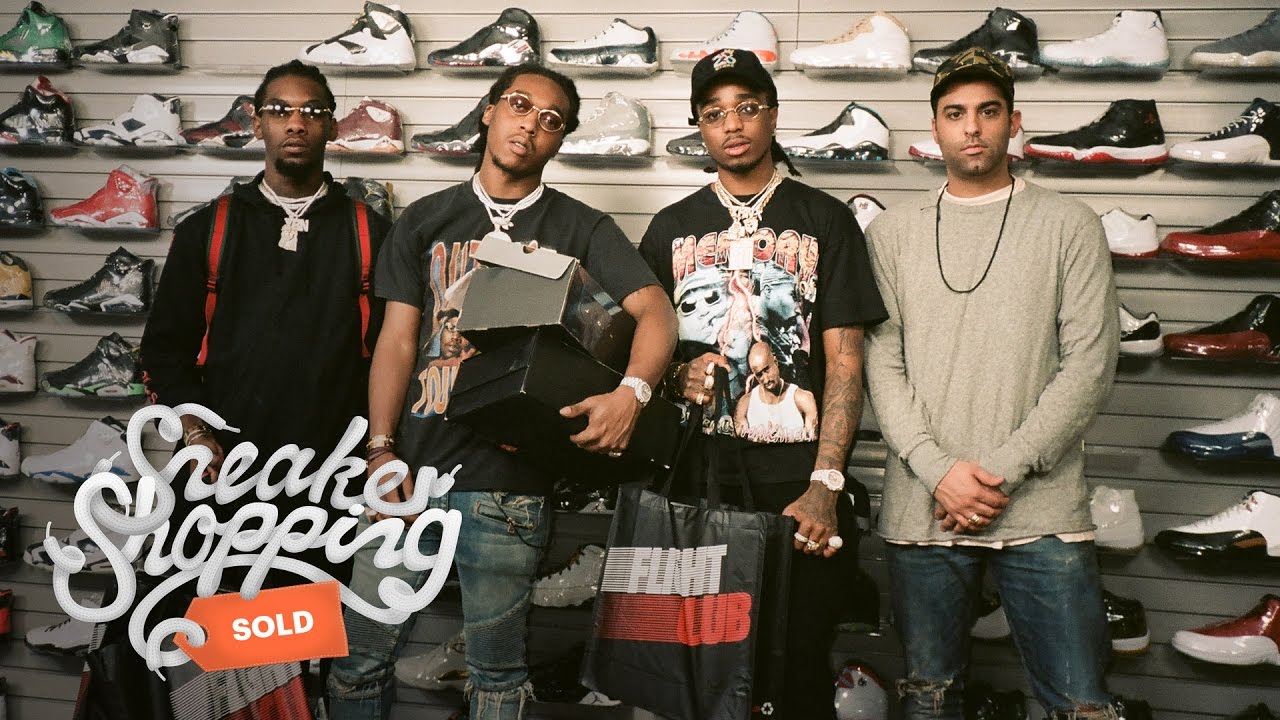 Migos who recently released their latest album, Culture decided to do some sneaker shopping. They connected with Joe La Puma from Complex apart of the Sneaker Shopping series which brought them to Flight Club in Los Angeles.
Before any pickups, Migos talks about some of their favorite Air Jordans as well as some that mean the most. In addition, they touch base on the new Nike Mag with auto lacing and chat about adidas making strong moves.
Below you can check out the full Sneaker Shopping segment featuring Migos. Make sure to visit the comments section and let us know your thoughts on what they said and picked up.