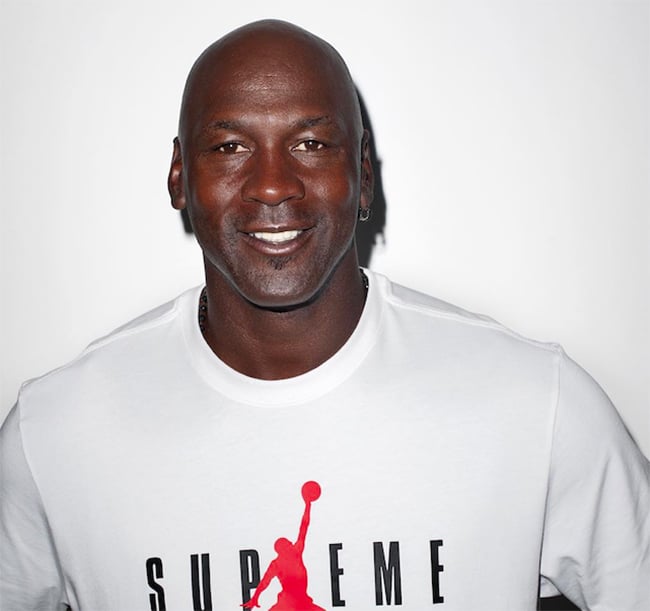 To add excitement to the already hyped up Supreme x Air Jordan 5 release, the Jordan Brand Instagram account shared and image of Michael Jordan wearing the dual branded Supreme x Air Jordan T-Shirt.
While most sneakerheads have known about the Supreme collaboration with Jordan Brand for months now and the countless amount of articles we have produced, we feel this marketing will reach a different market. For the casual person that like to wear a fresh pair of Jordan's and follows Jordan Brand may do some research on the shoes which could lead to another individual that is hyped for this release. This isn't a bad thing, but if you're one of those that are planning to purchase, it will make it even more difficult. We still don't know the release details for the collection, but if they follow with what Supreme has done in the past, get ready for a frenzy.
Even though we already knew the Supreme x Air Jordan 5 series would release, this is the first time Jordan Brand has officially confirmed the launch. Are you planning on picking up any of the pairs? How about the shirt Michael is wearing? Stay tuned for more info.
Source: jumpman23