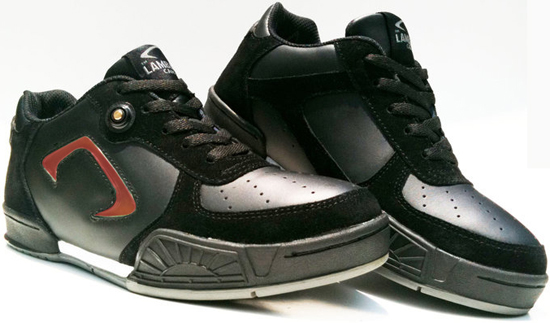 Lambano just released their first sneaker, the Cam-1. While pre-orders started on July 31st, they have sold over 10,000 pairs in the last 3 months.

The Lambano Cam-1 uses a color changing technology. The logo can change from one color to another, with the first model changing from red to orange and back to red, the reasoning for the name CAM (Chameleon).

Lambano will ship out the orders on October 13th 2010, and to purchase a pair you have to stop by online. Leave a comment on your thoughts of these shoes. To purchase visit Lambano.com.