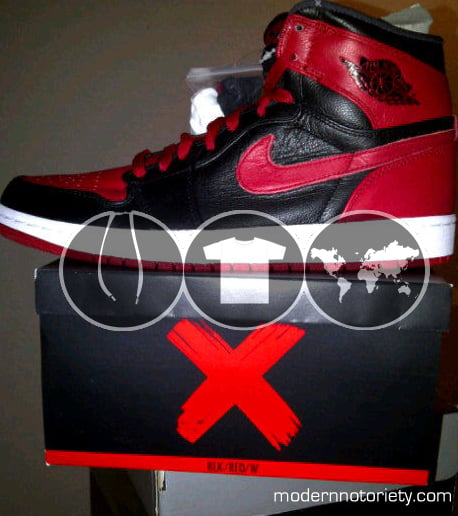 Do you remember when we showed you a sample pair of 'Banned' Air Jordan 1's? Well today we have a look at not only a newer version of the sneaker, but the packaging as well.

It's hard to tell from these images, but it looks as if the 'X' has been removed from most areas of the shoe… instead Jordan Brand seems to have placed it on the box. Besides the giant red 'X', the box is a throwback from the OG. That's right; JB looks to be bringing out something special for us if these end up releasing. With all of the hoopla surrounding the AJ XI's getting their own special box as well as JB changing the look of their packaging for 2011, I personally feel all retro releases should come in their respective OG packaging from now on… wouldn't that be much cooler than a retro card?

One more thing, check out the leather on these bad boys! Has Jordan Brand been hearing the cries of die hard consumers over the past 6+ years? I for one am very tired of getting plastic 'leather' on my sneakers… and I'm not afraid to say it either. Whether the consumer wears their Retro kicks for sport or casual use shouldn't give them the excuse to use quite possibly the cheapest materials one can find. Yet these AJ1s look like they once did back when it all started… just like the man himself; like butter baby!

If this is what we can expect from Jordan Brand products in the future then I only have one thing to say, Welcome Back!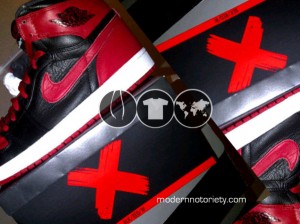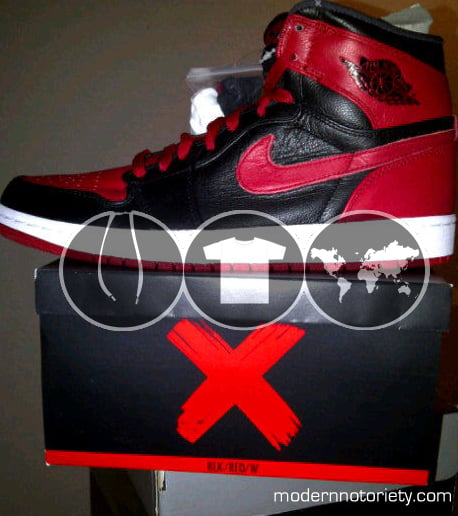 Via MN