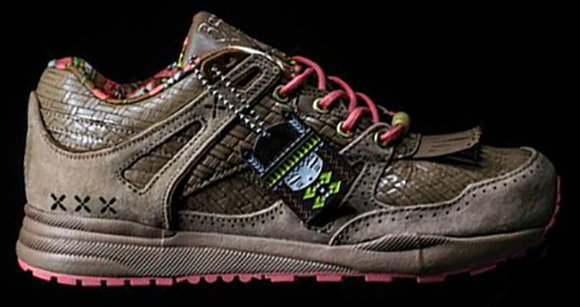 The Reebok Ventilator collaborations took a brief hiatus, but started right back up just the other day with Burn Rubber connecting with the brand. Now the artist that goes by Koralie who was born in France and later moved to Brooklyn got a bit crazy with the Ventilator.
The Koralie x Reebok Ventilator uses shades of brown through the uppers with woven leather material, beads and characters from the artist collection. Pink is placed on the outsole and rope laces while a festive print is used on the liner. As you can see, the woven leather makes sure the ventilation which the shoes are known for doesn't exist.
Retailers overseas are now starting to carry Koralie's Reebok Ventilator but we are sure we will receive additional information from Reebok shortly.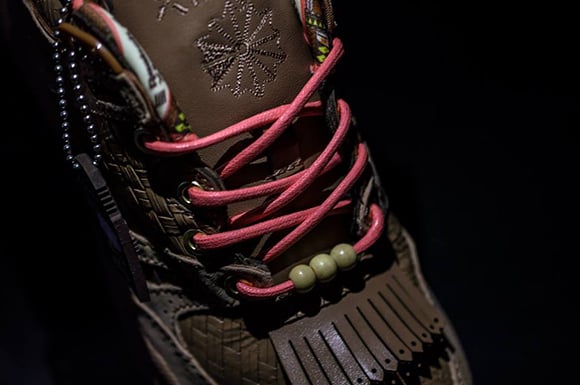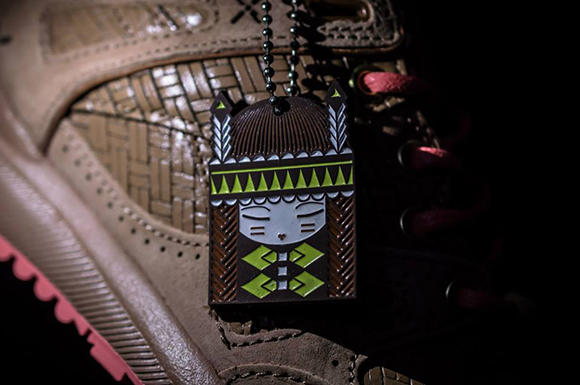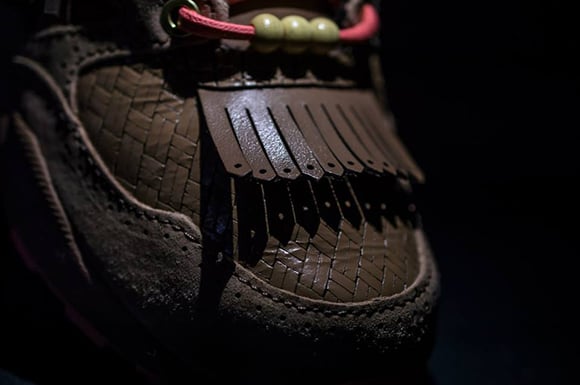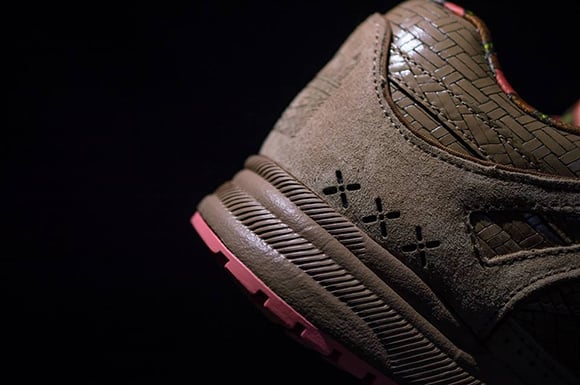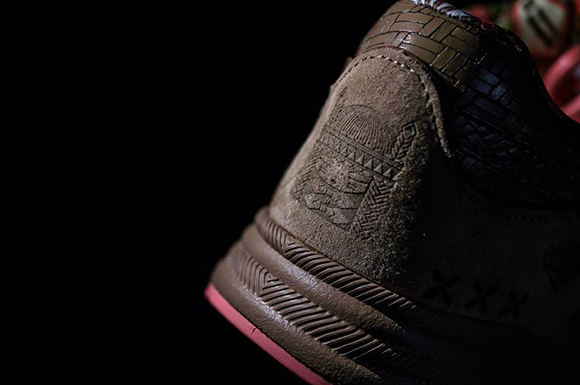 Image Source: Crossover