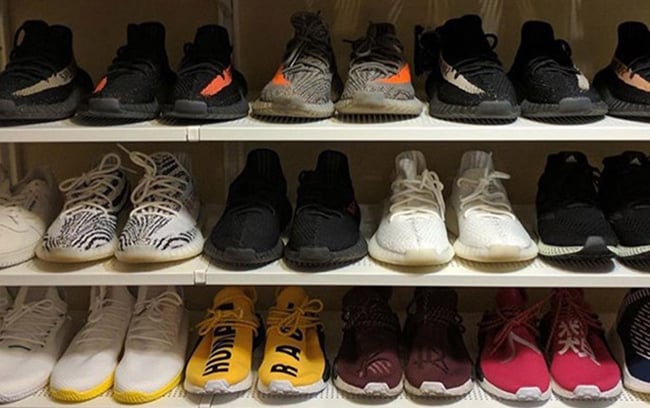 Jon Wexler who is the VP of adidas Global Entertainment and Influencer Marketing shared a preview of what's in his sneaker closet. While you can probably imagine the amount of insane adidas models he has, we can actually view a portion.
The showcasing took place on his Instagram and as most of you expected, it was full of Yeezys, Ultra Boosts and of course NMDs. He also had on display both colorways of the recently released adidas Tennis Hu. As for the Yeezys, he has the V1, V2 and 750 in various colorways.
Below you can check out a full preview of Jon Wexler's sneaker closet. We are sure he has a ton more which we do hope that he shares one day. Let us know your thoughts and if you own any of the pair(s) he has on display.