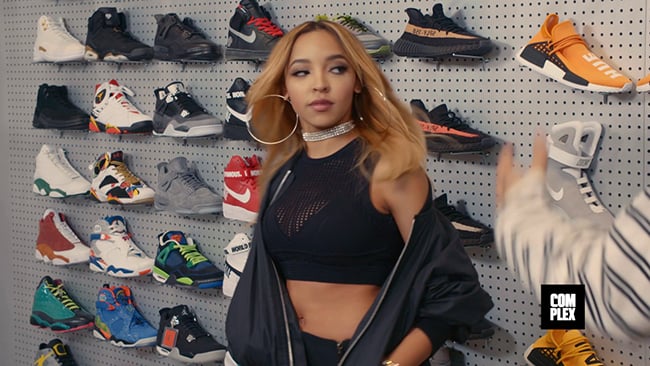 The latest segment of Sneaker Shopping with Complex's Joe La Puma connects with Tinashe. The two do some shopping and talk sneakers at Flight Club in Los Angeles.
Highlights from the video include the two talking about the legacy of the Air Jordan line. She also talks about her Travis Scott photo. She also speaks on Rihanna's impact in the sneaker industry.
Below you can check out the full Sneaker Shopping segment with Tinashe which you can see what she wound up purchasing.