It appears that Puma has a building relationship with Jay-Z which the brand has recently partnered with Big Sean, The Weeknd and Rihanna. Apart of this new relationship, Jay-Z received a pair of the Puma Clyde that represents his latest album '4:44'.
Looking closer, this Puma Clyde resembles that of Jay-Z's album 4:44 which is highlighted with a Cream upper while 4:44 lands on the heel. Also spotted is barcode that on the panels but close to the heel. Constructed with a premium leather, we also have White across the midsole which extends across the outsole. Finishing the look we have 'MSY' (New Orleans Airport code) and '337' (Politics first stores area code) on the heels.
Puma Clyde 4:44 Release Date
The Jay-Z x Puma Clyde 4:44 is limited to 44 pairs and will release on November 9th at Sneaker Politics' New Orleans location at 10AM CST. One pair will include 2 tickets to Jay-Z's 4:44 New Orleans show. The pairs that don't sell will be available online. Retail price is set at $95.
Update: Beyonce was seen wearing the Puma Clyde 4:44 for Jay-Z. Limited to only 44 pairs, it doesn't look like a general release will take place but once we have more information, we will make sure to update you.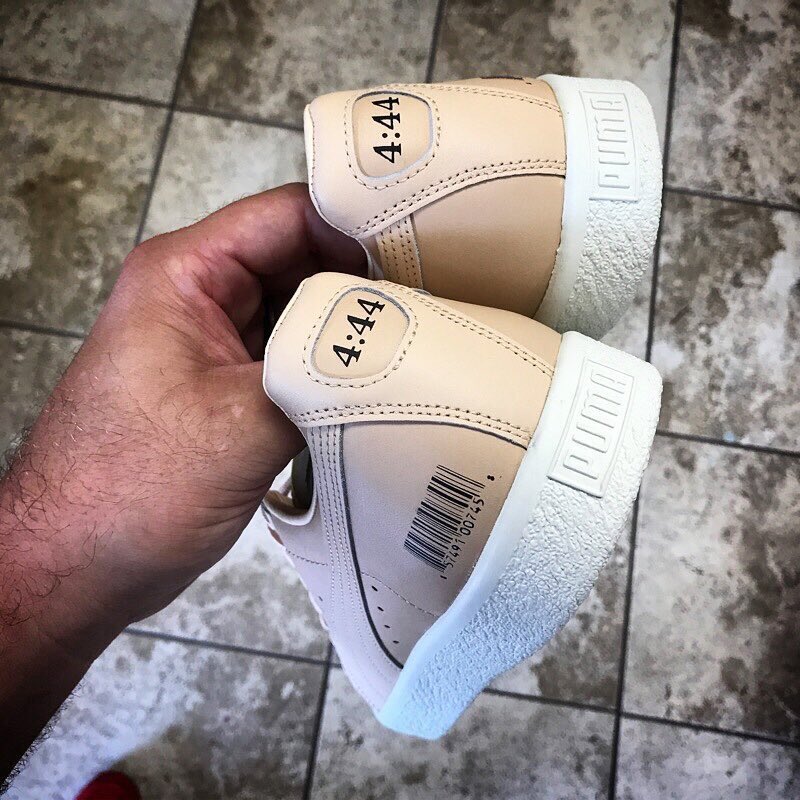 Source: sneakerboxclyde