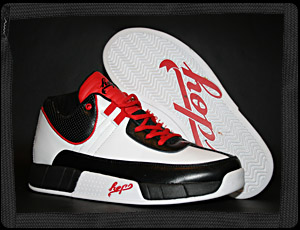 Yesterday we broke news about Australian footwear brand, Hops Sportswear, releasing their products here in the US.

While we had some images of their product line as well as tons of info from their press release, we have found an advertisement with a great 360 view of their kicks.

Hit the jump to check it out and let us know what you think in the comments section… the White/Black/Red pair has my full attention.