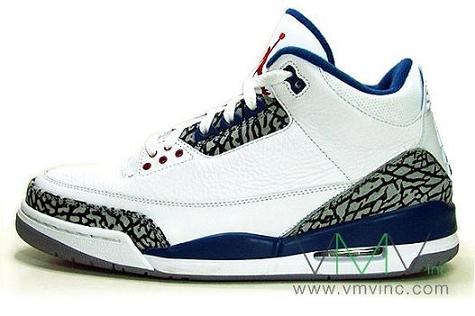 The Air Jordan III 'True Blue' has been rumored to be releasing stateside starting Summer 2011. We all know how Jordan Brand likes to tease us with releases so until a confirmation has been made it remains as just a rumor at this time.

However, VMVinc has just restocked on a full size run of the popular retro model. They are listed at $200, shipping is a little pricey, but it still beats reseller prices on Ebay.

Head on over to VMVinc if you want to grab a pair and stay tuned to Sneakerfiles for all your sneaker needs.