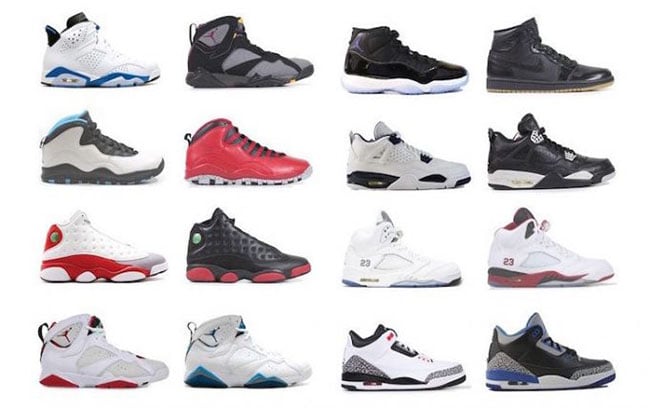 The team at HEIST NY is excited to move into 2017 under a new moniker: History of New York (HNY). Paying homage to the iconic style and hustle of NYC, founders and siblings Tyler and Arik Abrams wanted to bring their Bronx upbringing deeper into every aspect of its brand from upcoming apparel offerings to future footwear and product collaborations.
This Saturday February 4th at 10 AM they will be hosting The Hatfield Museum Exhibit which pays tribute to one of the most iconic designers in history, Tinker Hatfield. History of New York will be opening their vault to bring back some of the most sought after Air Jordans from the past few years. The event will also feature original paintings and limited edition signed prints from mixed media artist, Arielle Kase.
All the sneakers available will be on a first come first served basis. For more information on the restock, make sure to visit them online. You can also see what's restocking below.