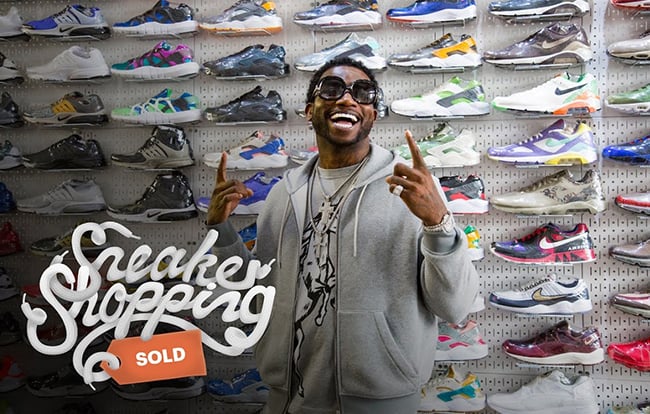 Gucci Mane has been out for sometime now. Fresh out, he has dropped some pounds as well as some new tracks. He also recently linked up with Joe La Puma and Complex to do some sneaker shopping at Stadium Goods in New York City.
While the focus of the video is buying sneakers, Gucci shares some insights on his life. He talks about his weight loss and gaining confidence, rocking sneakers in jail and his love for the Air Max 95. He also goes on to talk about his passion for online shopping as well as his days of drug dealing.
One of his earliest memories involved with sneakers was back in the 4th Grade where he had the 'Fire Red' and 'Military Blue' Air Jordan 4. He went to school wearing one on each foot.
You can watch the full episode of Complex's Sneaker Shopping featuring Gucci Mane below.