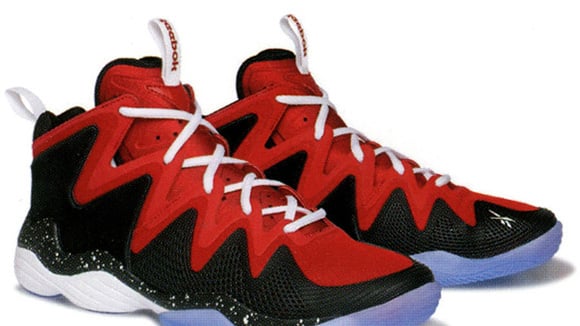 Many sneakerheads go crazy over Reebok's retro line, so it should come as no surprise that the brand is continuing with popular models. We should you the continuation of the Reebok Question/Answer 14, and now we have a first look at the Reebok Kamikaze 4.
At a first glance of the Kamikaze 4, it looks like Reebok has used two shoes for inspiration, one being their own (Q96) and from another brand (Jordan XX8 SE). We wonder if "Jordan" will have anything to say.
The Reebok Kamikaze 4 that is shown features red synthetic material on the tongue and around the lace loops, what looks like black mesh on the side panels, black and white speckled midsole and blue tint translucent sole around the front part of the shoe.
No word on a release date yet but we are sure they will drop later this year.
Reebok Kamikaze 4
Via EUKicks.