"Grant Hill drinks Sprite?" Well yes he does or at least he did. People that watched Basketball during the 90s or T.V. in general remember the commercial by Lee Garfinkel featuring Grant Hill and Sprite. Hill wore the Fila GH1 (now known as the Fila 95) in an exclusive Sprite colorway and now the brand is bringing them back.
Not only will the Fila 95 release in this Sprite colorway, but the brand is also dropping the Overpass. The pack is officially called 'Lemon and Lime' so they don't have to pay royalties.
Both the Fila 95 and Overpass feature white but what makes them pop is the bright shade of blue while hints of safety yellow are sprinkled throughout.
The Lemon & Lime Fila pack is releasing October 24th 2014 at select Fila retailers. The 95 will retail at $90 and the Overpass is $75.
Fila 95 Lemon and Lime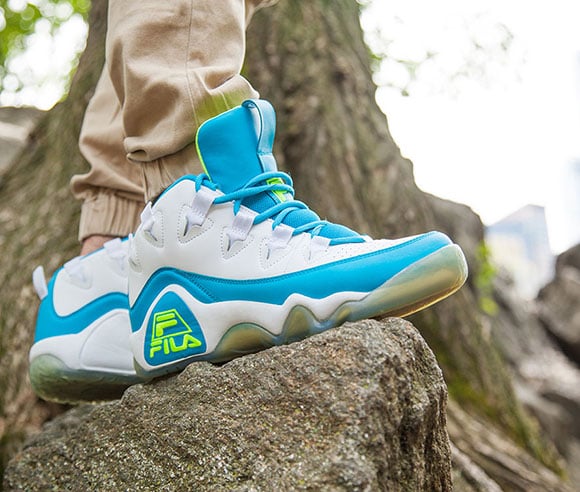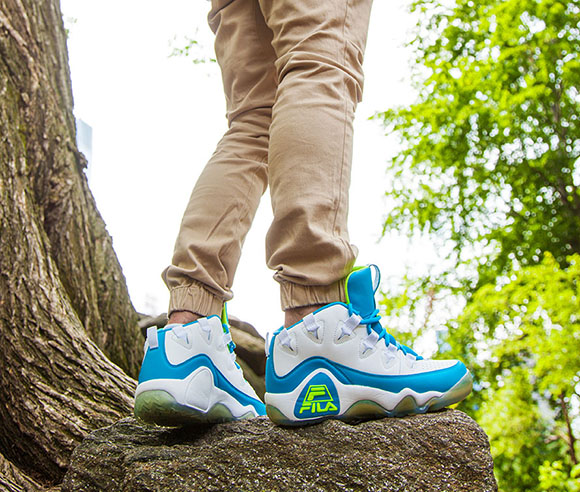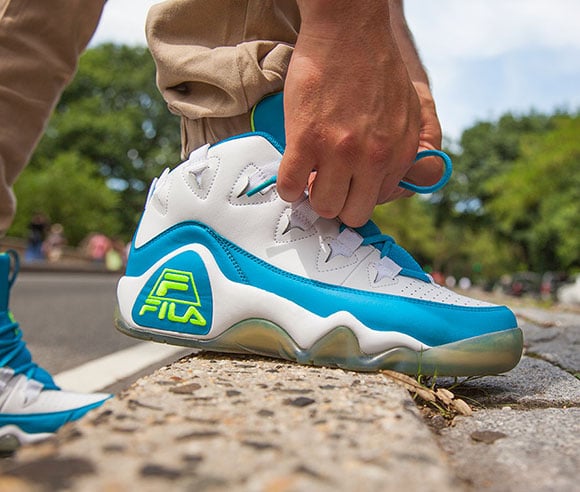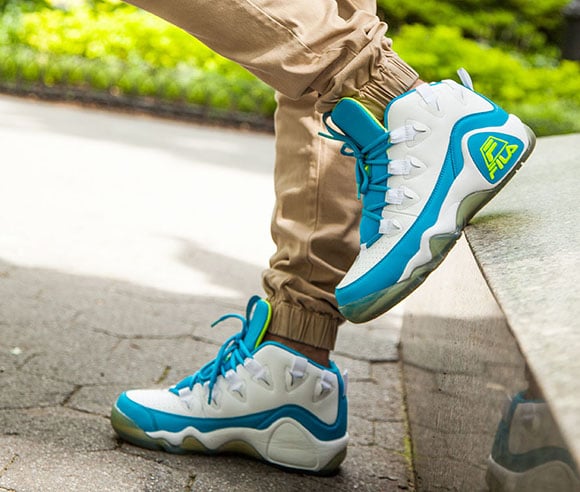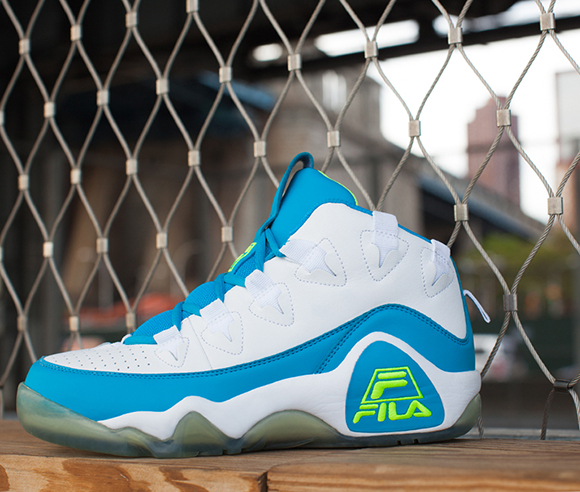 Fila Overpass Lemon and Lime