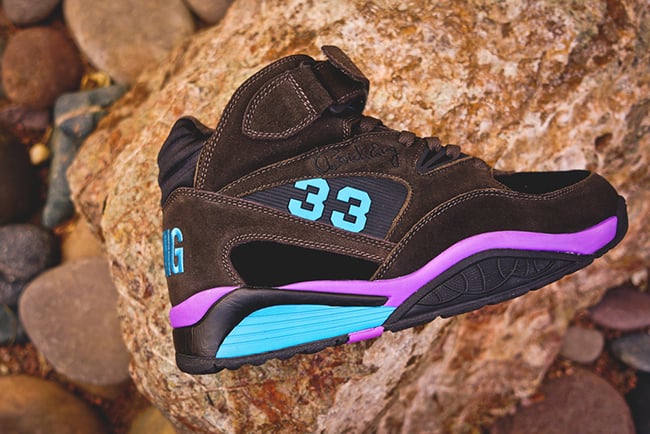 Ewing Athletics will be digging deep into their vault of models to bring back the Ewing Kross in a classic theme that should have fans of the brand and model excited.
The Kross originally released in 1994 and this will be the first time that they will hit retailers again. Two color schemes will roll out, a white, black and red with the other being black, purple and teal. The two seem to be inspired by 90s Basketball teams, like the Bulls and Hornets. We are sure we will see a Knicks pair coming soon.
Below you can see more images of the Ewing Kross Retro which should help you make a choice if you want to buy them or not. As for a release date, one was not available at the moment but they should launch at Ewing Athletics retailers in August 2015.