Ewing Athletics is the next brand to launch a weather appropriate sneaker, a first for the brand. The first model to debut will be the Ewing 33 Hi Winter and it's possible that we see more launches from the brand in the near future.
Using a french roast and green color theme, the brand has also added some new materials for the season change. Through the uppers is brown which is then followed by green on the overlay and all sitting on a black midsole. The base will be waterproof which will definitely help against the rain and snow while boot laces and eyelets help for style.
You can see additional images of the winterized Ewing 33 Hi below. As for a release date, one is not available just yet but should be coming to Ewing Athletics retailers sometime in November. Let us know what you think of the cozy looking 33 Hi by leaving a comment.
Ewing Athletics November Releases
Release Date: November 20, 2015
Update: Today Ewing Athletics unveiled their November 2015 releases. This includes the already previewed Ewing 33 Hi Winter, the Ewing Concept in white/black and Ewing Guard OG in black/white. All three will release on November 20th, 2015. Retail prices are as follows: Ewing 33 Hi Winter $125, Concept $110 and the Guard OG $100.
Ewing 33 Hi Winter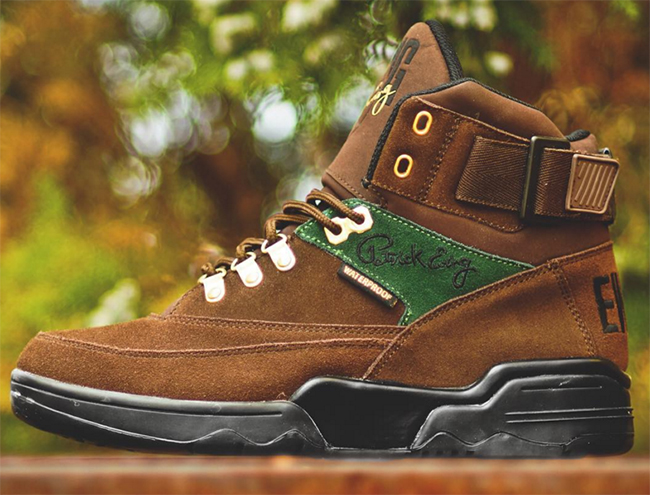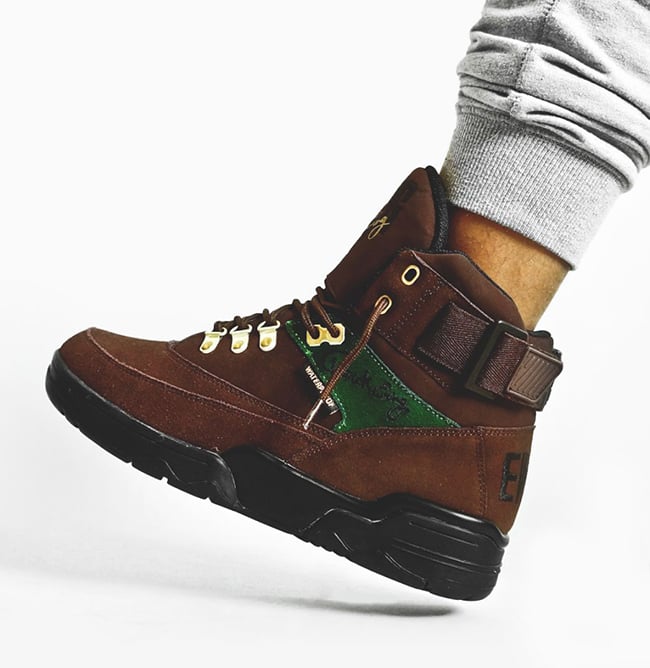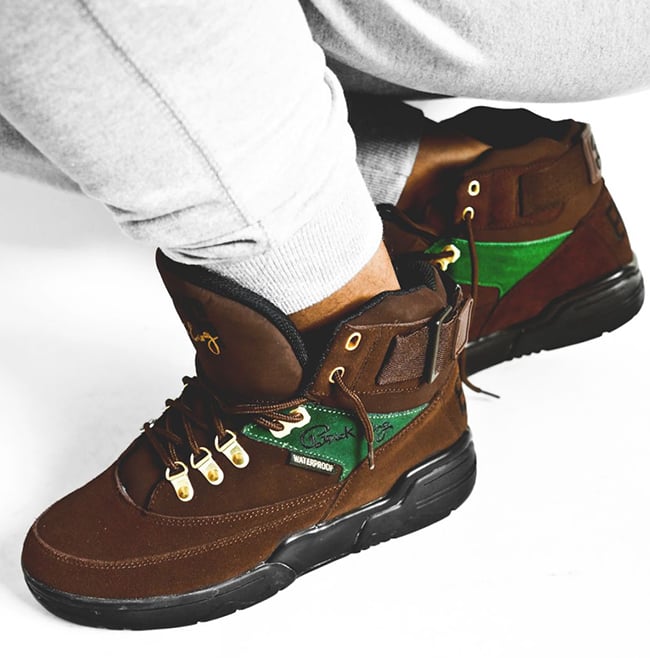 Ewing Concept

Ewing Guard OG