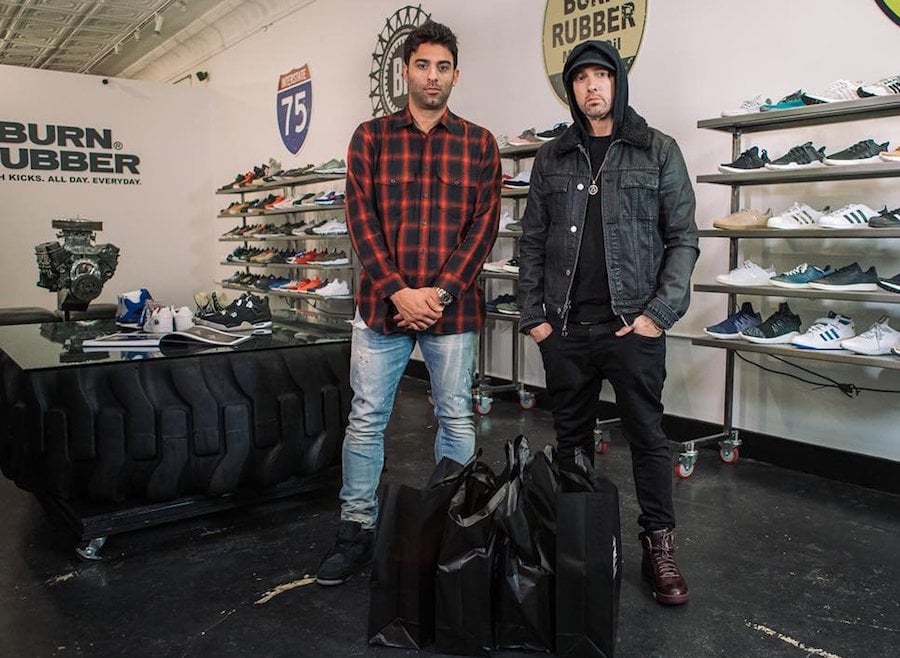 Eminem is the latest to go Sneaker Shopping with Joe La Puma of Complex. The two visit Burn Rubber in Detroit.
What's most interesting in the interview is when Eminem talks about his 'Encore' Air Jordan 4 reissue. He says he doesn't mind about people reselling his friends and family collaborations. He also goes on to say that they are limited to 23 pairs and that Michael Jordan took a pair for himself, making them limited to 22 pairs.
Below you can check out the entire episode of Sneaker Shopping featuring Eminem which will show you what he purchased. Make sure to visit the comments section with your thoughts.