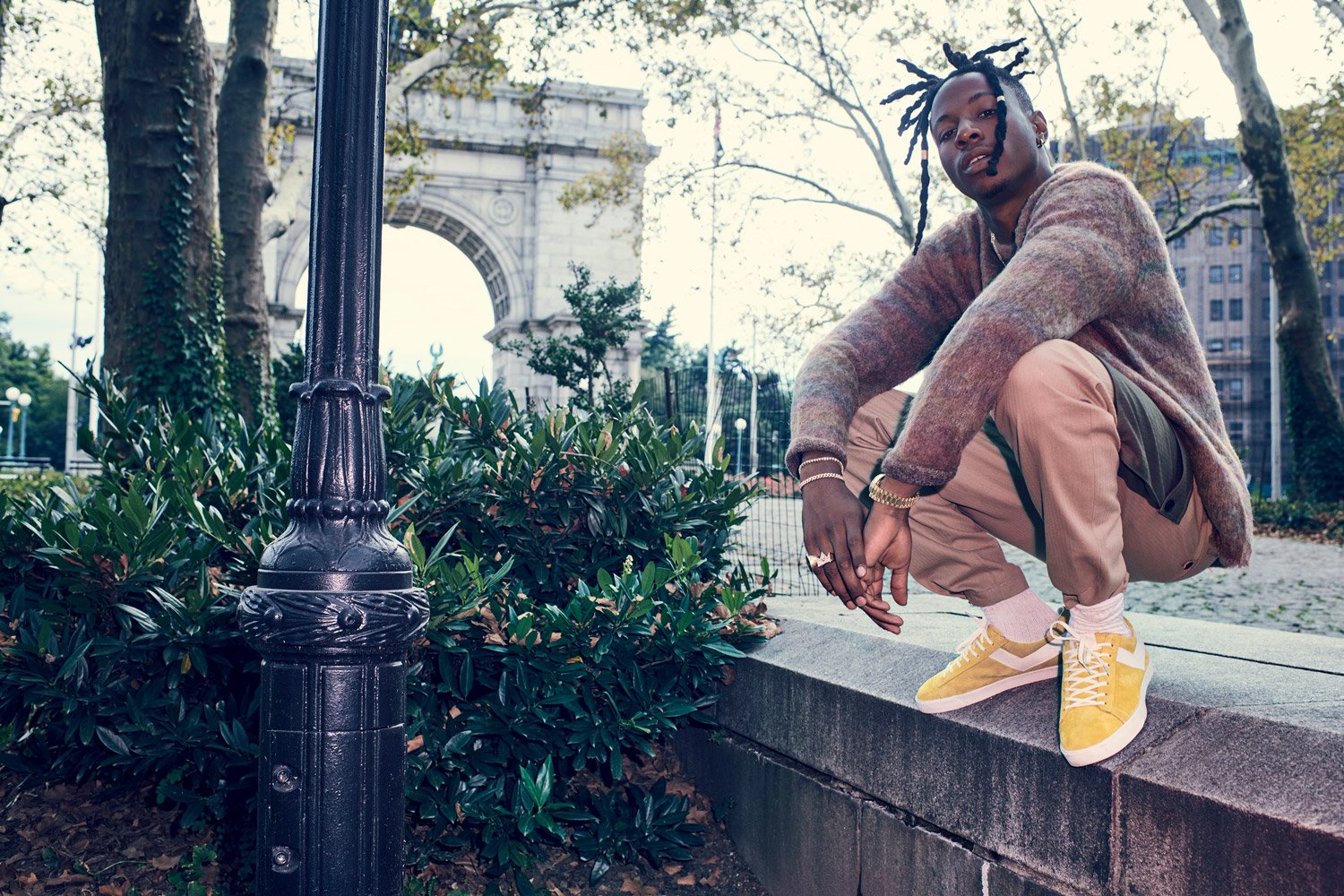 Pony announces today the natural evolution of Joey Bada$$ from campaign star to the brand's their first-ever Creative Director.
Launching his debut capsule collection with the brand (+ first footwear collaboration ever now available at Urban Outfitters, Zumiez and PONY.com), Joey worked with the PONY team to concept, design and style the four-piece capsule collection featuring "Pro Era" colors and design elements in addition to the classic PONY chevron.
The campaign images captures his natural style, how Joey is a "Product of New York" and his native borough of Brooklyn – locations like Sweet Chick, Prospect Park and surrounding areas.
The initial collection, "Pro Era" premium suede collection, will be available on Monday, December 18, 2017 in the following colorways: Red, Green and Yellow at Urban Outfitters and urbanoutfitters.com for $75 USD. An additional Rich Burgundy style, the Bada$$ model, will be available in February 2018.