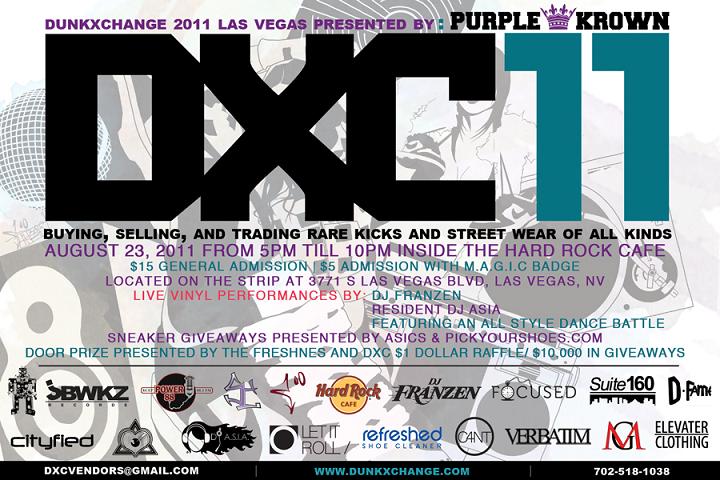 August 23rd from 5pm to 10pm, the Dunkxchange will be held in Las Vegas, NV.

The event will be located at The Hard Rock Café during the MAGIC Trade show. Featuring 40 vendors ranging from collectors, boutiques and street wear brands, the Dunkxchange is sure to be a hit. Live music, appearances by the Jabbawockeez and $10,000 worth of giveaways presented by Asics & PickYourShoes.

Admission fee will be $15 and will be held at the Hard Rock Café from 5-10pm.