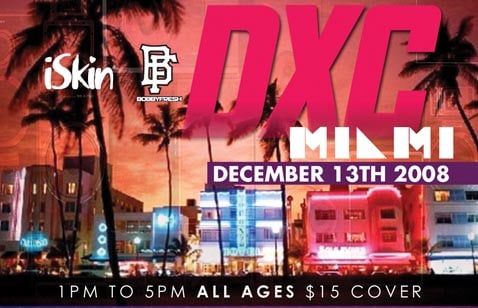 THE DXC IS BACK IN MIA FOR ITS LAST ROUND IN 2008. YOU WILL BE ABLE TO BUY TRADE AND SELL WITH THE BEST MIAMI HAS TO OFFER IN KICKS, CLOTHING, AND FITTEDS.
THE TIME OF THE EVENT WILL BE FROM 1PM TO 5PM WITH ALL AGES WELCOME. ADMISSION IS $15 AT THE DOOR AND CAN ONLY BE PURCHASED AT THE DOOR. THE EVENT IS GOING DOWN AT CLUB METROPOLIS 950 NE 2ND AVE DOWNTOWN MIA
NY flyer after the jump!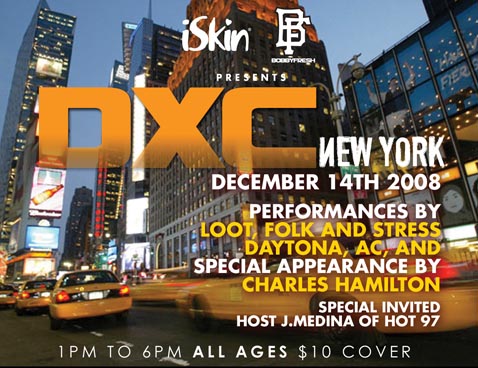 THE DXC WILL BE GOING DOWN ON DEC 14TH IN NYC. ADMISSION IS $10 FOR THE ENTIRE EVENT AND YOU CAN BRING IN 3 ITEMS TO SELL OR TRADE.  YOU ARE ALSO WELCOME TO LEAVE AND COME BACK WHENEVER YOU WOULD LIKE DURING THE DAY. THE TIME OF THE EVENT IS 1PM TO 6PM AND WILL BE ALL AGES
LOCATION OF EVENT IS CLUB MADISON AND GYPSY TEA AT 27 West 24th Street NY, NY, THIS IS A NEW LOCATION SO MAKE SURE YOU GO TO THE CORRECT VENUE.