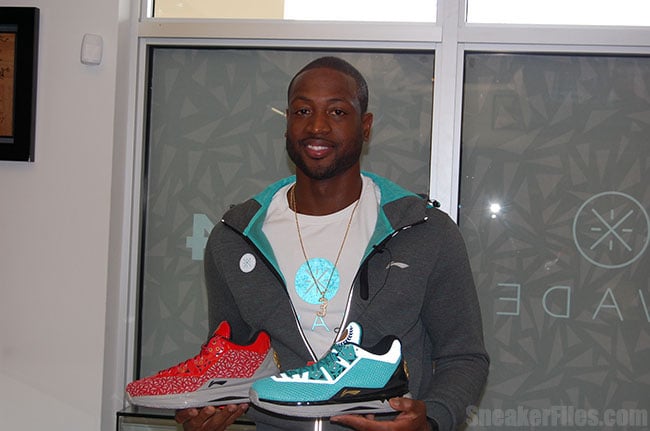 Dwyane Wade is in his thirteenth season in the NBA and now on his fourth model with Li-Ning. Before the first colorway of the Wow 4 released, the Liberty, Li-Ning invited us to a 3 day event in Miami for a grand unveiling of the shoes at Edition Boutique which was followed by dinner and basketball at Dwayne Wade's home.
Besides breaking down his latest signature shoe, we also learned some things about Wade. When he left Jordan Brand back in 2011, it was MJ himself who inspired him to leave the brand. Wade wanted to build a sneaker legacy for himself, thus joining Li-Ning shortly after terminating his contract in 2011.
Many of us would love to be able to walk into your local Foot Locker or other sneaker chain and purchase the WoW 4, but just like every other model that released, they have been limited to a select few retailers in the United States. There is a reason behind this. Wade wants to keep his sneakers exclusive for the true fans and doesn't want to walk into a store and see his signature shoe collecting dust. Since only a limited run of each model is made, this has created hype and a following and with that comes the possibility in the future that we see them available everywhere.
As for the shoes, this time around Li-Ning, Wade and Eric Miller wanted to reduce the weight. In previous models the brand would use leather which attracted sneakerheads but as Wade gets older, he needs a lighter shoe. Swapping leather for 3D mesh, it allows for a lighter shoe and adds needed ventilation. Miller went as far as watching Dwyane Wade lace and unlace his sneakers which inspired the lacing system we see.
Below are more images of the event along with a video of Dwayne Wade breaking down the Li-Ning Way of Wade 4. The Liberty Wow 4 has already released, following will be the Lucky 13 on October 28th the the 25th Anniversary in November.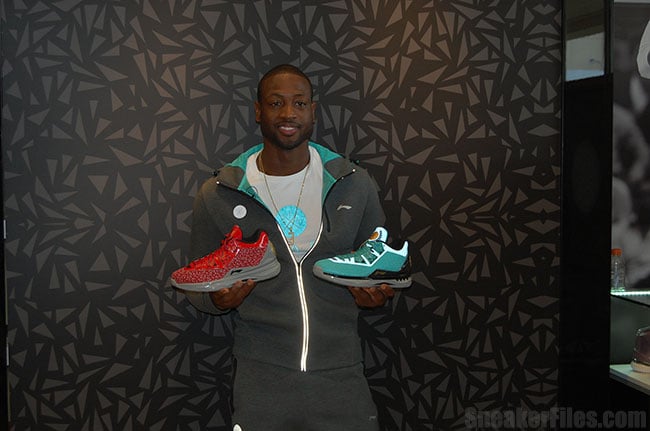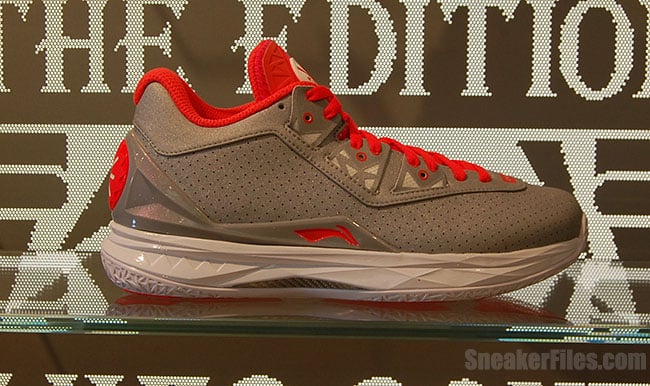 Edition Boutique not only featured the Li-Ning Way of Wade 4, but they had past models on display for the event.
Breaking down the Li-Ning Way of Wade 4 was Creative Director Eric Miller, Dwyane Wade and others who had hand on with the creation.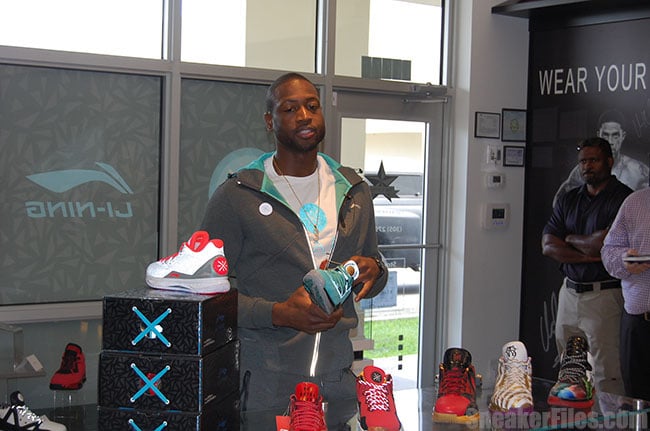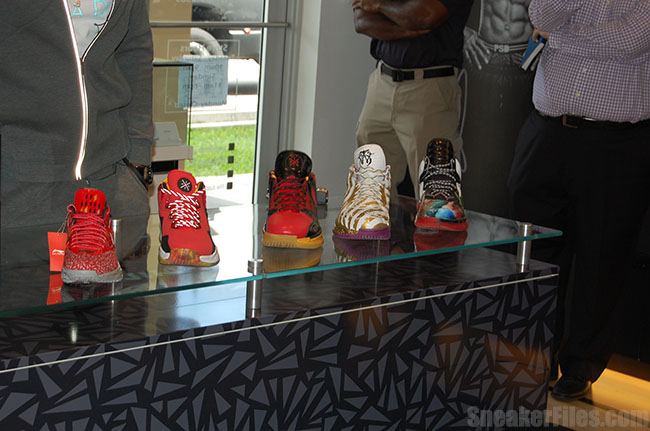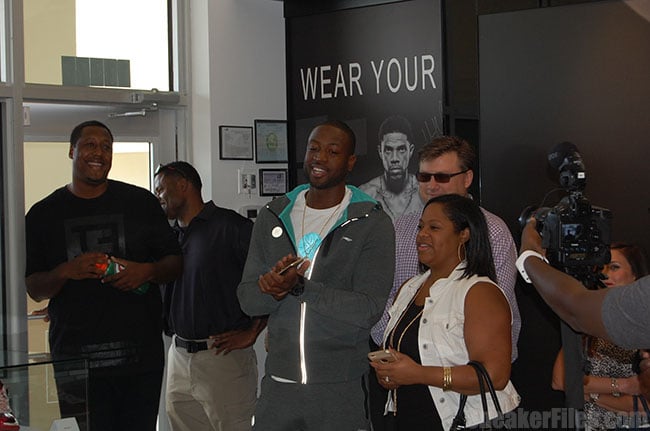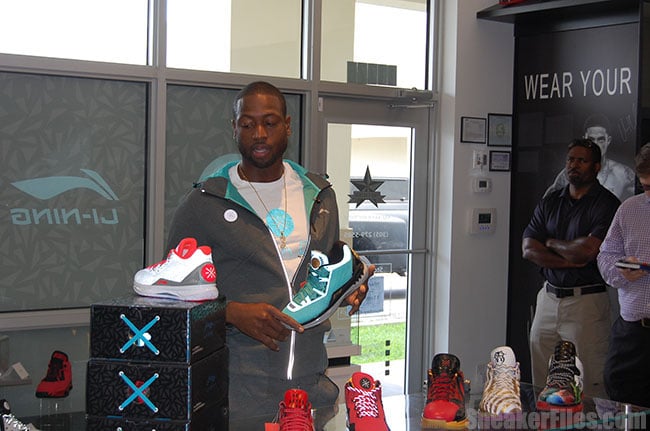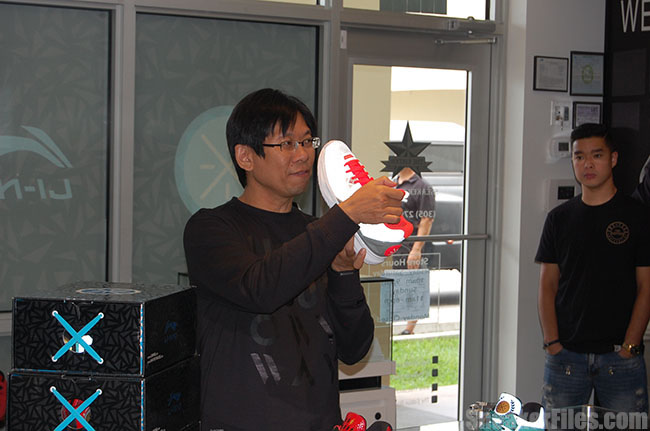 After the event at Edition Boutique, everyone went back to Dwyane Wade's house to try out the WOW 4 on his private basketball court.