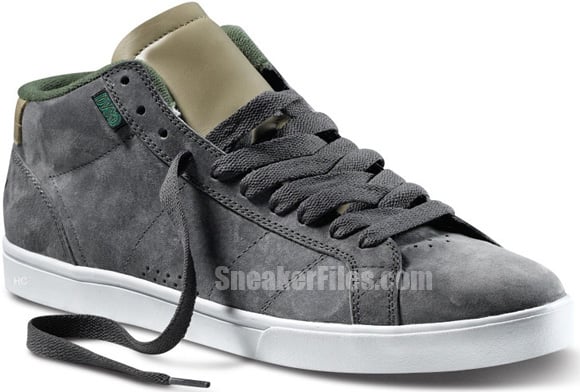 DVS is set to release the Chico Mid shoe and Remember Tee collection this summer. One of EMB skate crew's finest, Chico Brenes is as much a product of the waterfront bricks as he is his native Nicaragua. Inspired by the spot that motivated so many, Chico Brenes and his latest signature shoe revisit this legendary plaza and recognize this port of international authenticity.

The Chico Mid shoe is made of pig suede uppers and textured cotton laces that have a super slim fit with minimal padding and a lightweight construction. The Remember Tee's are made of premium ring-spun cotton and will be available in sizes S-XL.

The shoe and tee collection will drop July 25 at finer skate shops and online at dvsshoes.com.