DunkxChange 3 Year Anniversary Party!!!!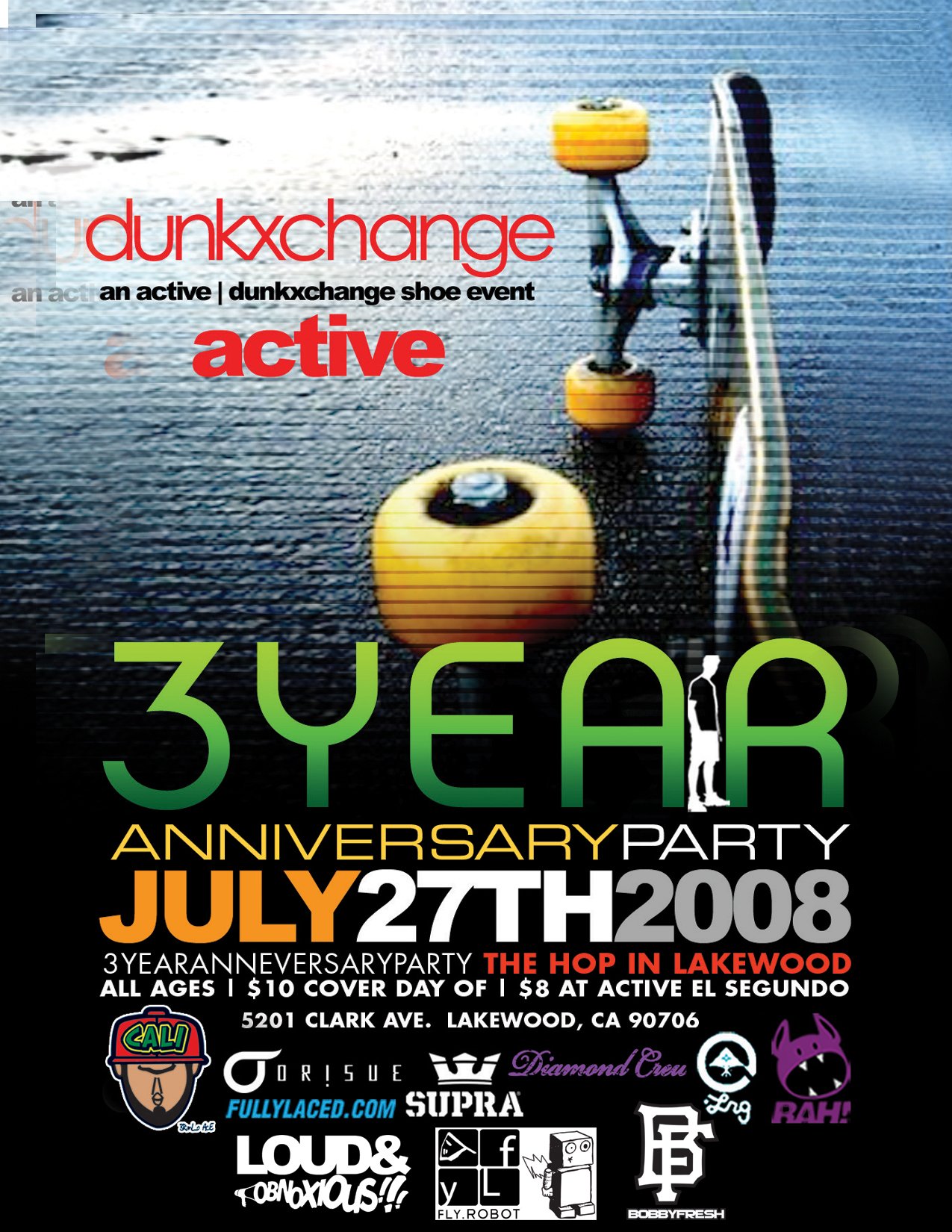 DUNKXCHANGE X ACTIVE RIDE SHOP 3 YEAR ANNIVERSARY PARTY AND SHOW JULY 26TH AND JULY 27TH IN SOUTHERN CALI!
The Dunkxchange is very proud to have made it for 3 years now. Because of all of your help, we continue to grow and expand to new areas. We are extremely excited about our 3 year third quarter tour.
This tour will be all about skateboarding and the elements it brings to the sneaker scene. We have in store a great tour with two day events planned all over the United States. With that said we are proud to announce that Active Ride Shop will be throwing a skate jam on the first day of each event for this tour. Starting July 26th we will be hosting a special sneaker party with active at the active el segundo store.
There will be special limited releases of a few shoes (think BMX) and many great give aways. We will also have free food provided by whole foods makets.
The actives got sole event will be from 12 noon till 5 pm July 26th to kick off the 3 year anniversary.July 27th the Dunkxchange will be in full swing at the HOP in Lakewood. We will be hosting a special show with prizes and give aways as well. We are working on some fun things.
We thank you for the support and hope to see you at both events. Price of tickets will be $8 bucks on July 26th at Active or $10 bucks the day of the Dunkxchange in Lakewood.
The other Flyer after the Jump!!!!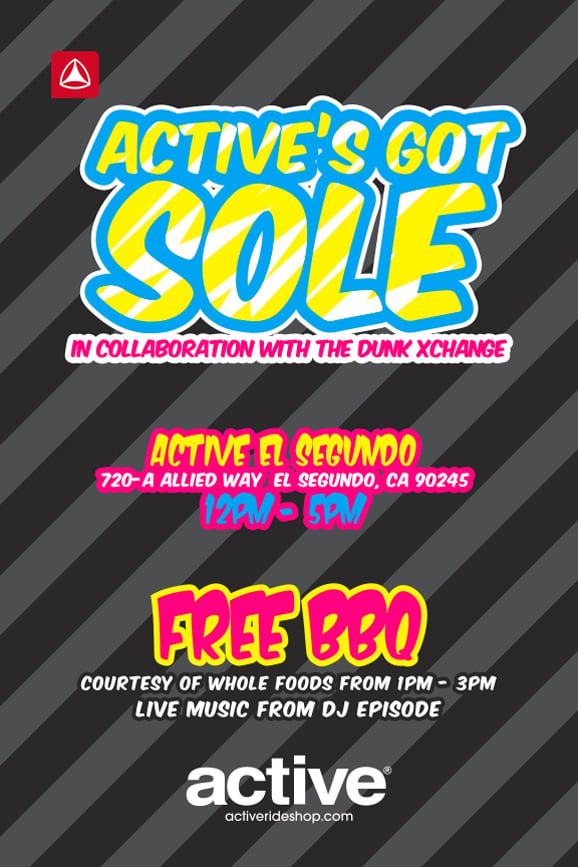 DunkxChange 3 Year Anniversary Party!!!!
Brian Betschart
Founder and Editor of SF, Brian is considered an expert when it comes to sneakers. Collecting since he was in elementary school, his collection has grown to over 500 pairs and counting. Brian has published articles since 2004, and in 2006, he decided to create Sneaker Files.