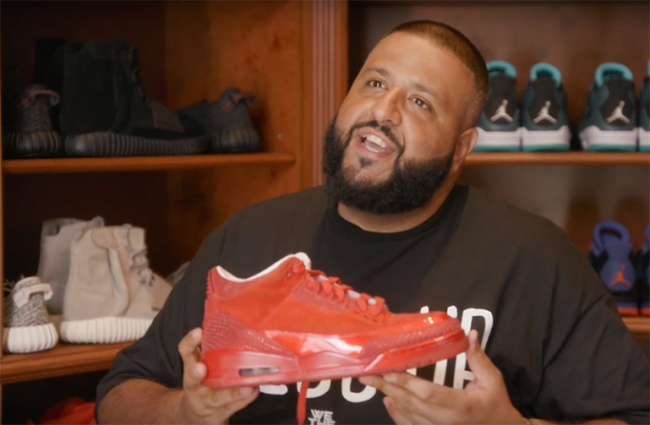 DJ Khaled has one impressive collection, there is no denying that which probably could sell for a small fortune. He recently caught up with Wealth Advisor Jeremy Office to talk about wealth and sneakers in this comedy skit that originally aired on the Netflix Originals Chelsea Handler Show.
Although Jeremy came to talk about investing, DJ Khaled kept interrupting him to drop his major key alerts which of course had to do with sneakers. In a nutshell, it was Khaled who talked about the resell market, and let Jeremy know what some of the shoes go for. Take note that this was made for comedic purposes and not factual (although the Eminem x Carhartt x Air Jordan 4 does go for about $30,000).
Check out the segment of DJ Khaled and Jeremy Office below and let us know your thoughts by visiting the comments section.