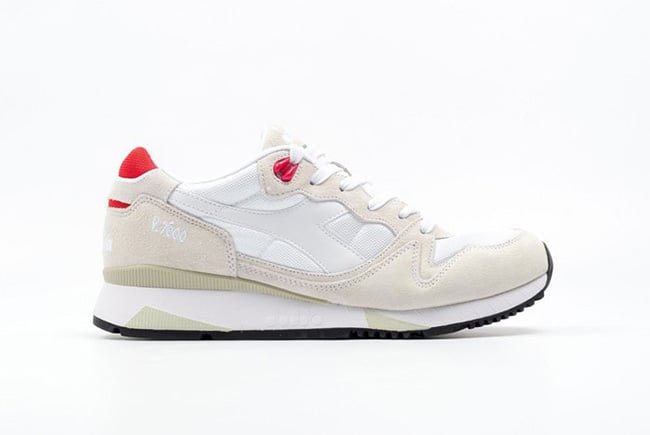 Diadora is now launching a new pack at select retailers that is inspired by vintage supercars. Using the V7000, the brand has the new Diadora V7000 'Spoiler' Pack.
Included are three pairs of the classic Diadora V7000 that all take the form of luxury cars. The first pair takes the resemblance of a Lamborghini which comes in Navy and Yellow. Two pairs will then take the form of a Ferrari while dressed in White, Ferrari Red while the second comes in Sand and Bright Rose. These two models are constructed with suede, nylon and leather adding to the high-end approach.
For those interested in purchasing the Diadora V7000 Spoiler Pack, they are now landing at overseas retailers like Foot District. Additional shops should have them soon. For now you can check out more images by scrolling below.