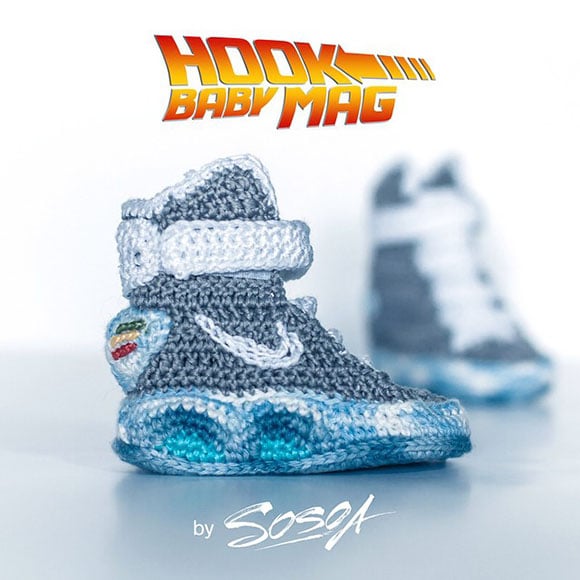 While we are still waiting on confirmation if the Air Mag will return in 2015, all indications point to Nike bringing them back. Even if they do, you can count on them not releasing sizes for babies.
Created by talented crocheter Sosoa, the Air Mag's shown look pretty close to the actual release. Of course they won't light up or anything, but a great amount of detail has gone into them as you can see it appears LED lights are present, the swoosh, strap and translucent sole.
If you would like to find out more information on the Crochet Nike Air Mags, check out @solenesosoa on Instagram.