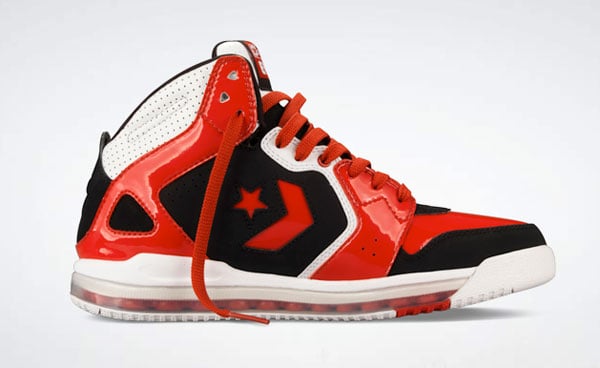 Converse has been doing some great things as of late. Their newest model dubbed the Converse SICKS has a simple throwback vibe yet sports some of Converse's latest performance tech.

Last year Converse introduced their 'Balls' technology (they need to re-name the tech if you ask me) and has finally started to perfect the new cushion system. The SICKS feature a classic Retro styled upper, phylon midsole and full length CB Tech. If you haven't yet tried on a pair of Converse that features the CB, you're truly missing out, it's really comfortable.

Not only are they comfortable and performance ready, but they also feature a very nice price point at only $75.

The Black/White-Red colorway you see here, as well as many other colorways, are now available at Converse.
Via Converse