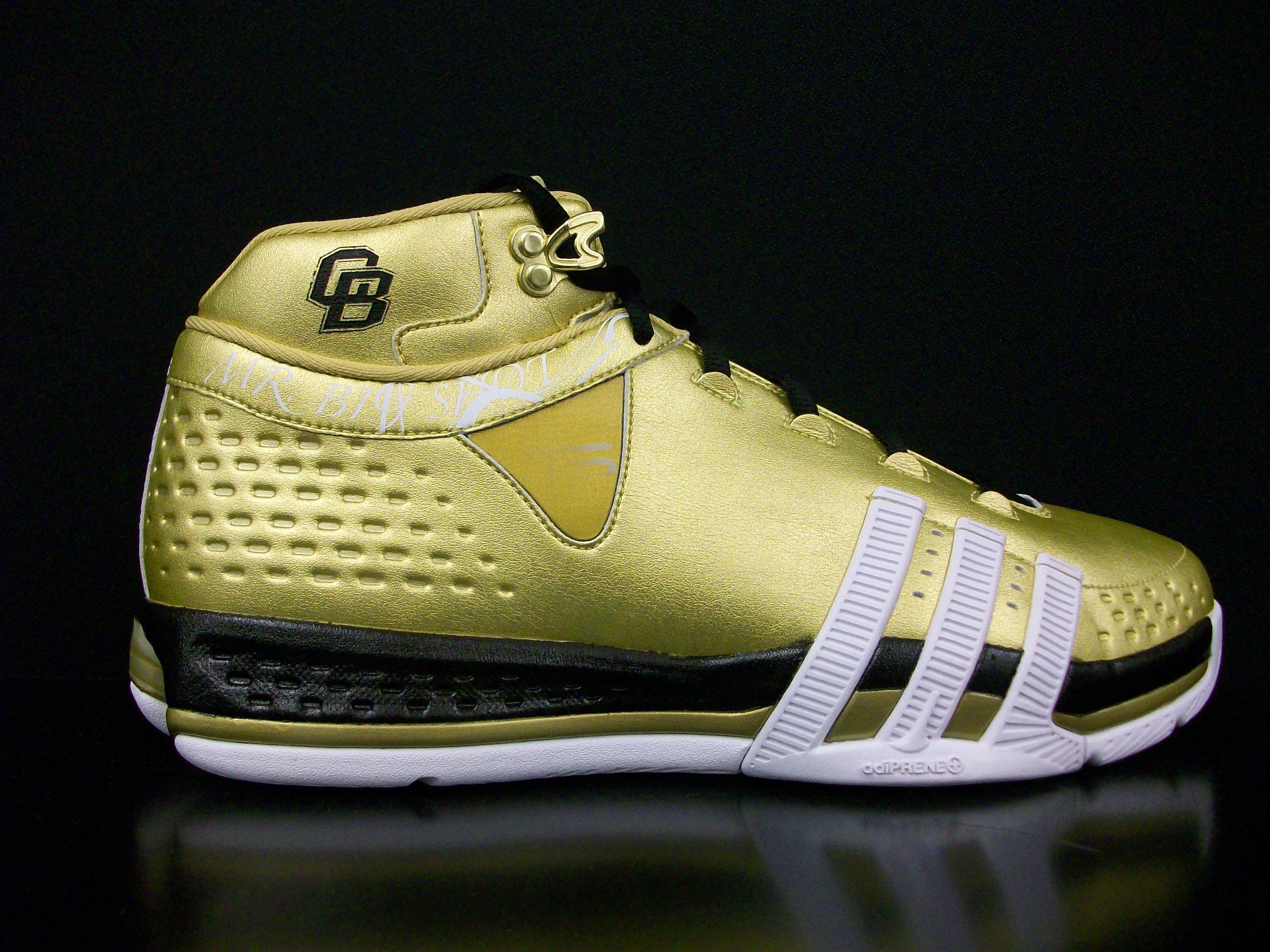 "What does it mean to come home?" ponders Denver Nuggets floor leader and Colorado native Chauncey Billups. The guard recently peregrinated back to his birthplace after a long stint in Detroit, reinvigorating the city that watched him transform from a three-time "Mr. Basketball" recipient at George Washington High School into a do-everything scorer for the Colorado Buffaloes.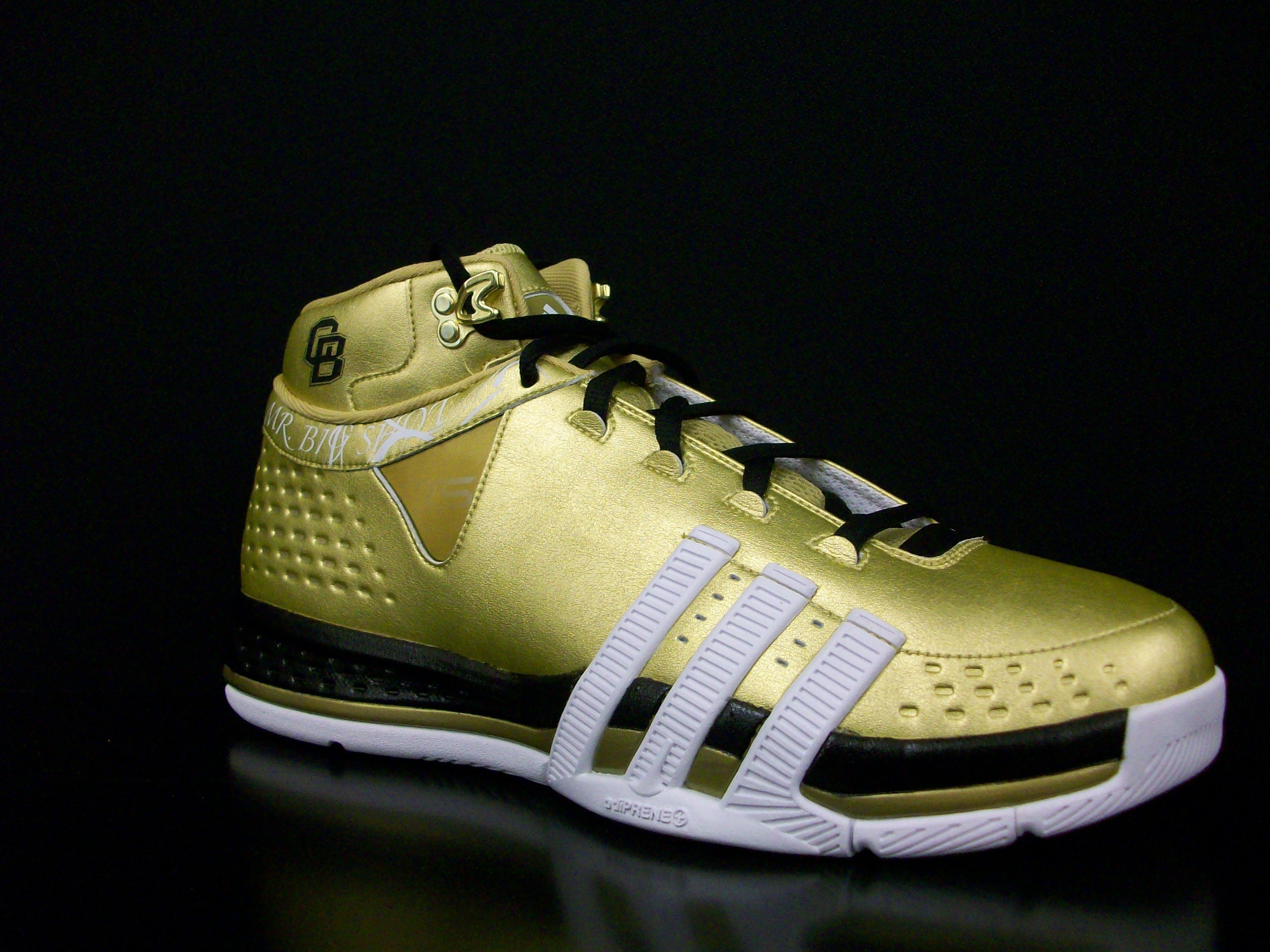 Billups recently teamed up with adidas to manufacture a unique version of the brand's TS Creator Mid in celebration of Chauncey's career with the Buffs that'll be worn in tonight's Thanksgiving Day game. The shoe is distinguished by glimmering gold upper and personal messages that hearken back to the guard's days in the Big Twelve. More specifically, the model includes "Go Buffs" on the medial ankle collar and CB's initials and nickname "Mr. Big Shot" on the lateral side.
The Three Stripes will host an exclusive auction for TS Creator Thanksgiving Day shoe starting on Friday, November 28, 2008. Only 11 pairs, exact replicas of the pair worn by Chauncey on Tofurkey Day, will be numbered and autographed by Billups. Bidding will start at $100 and will run for one week ending on Thursday, December 4th, 2008. To place a bid, please go here.
All proceeds will go to the Porter-Billups Leadership Academy, a local Denver academic institute providing disadvantaged youth optimal opportunities and resources to achieve success and receive diplomas. Billups has been actively involved it all elements of the non-profit organization since 2006.