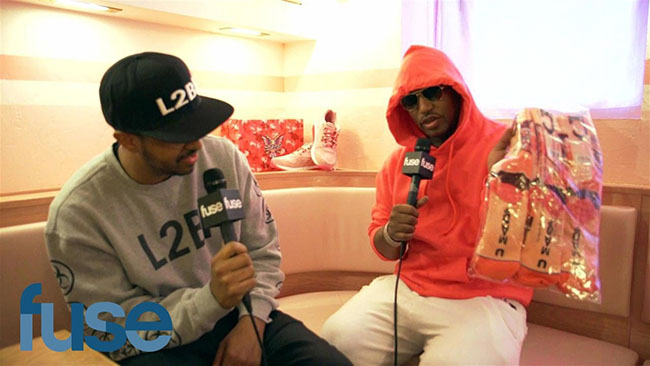 Fuse.tv's crew and their "Sole Searching" host Esteban Serrano were on the scene at a Reebok Pop Up with actor, hip hop star, and now 'fashion icon,' – Cam'ron, as he revealed his all new All-Pink 'Fleebok 2'.
Fuse gained access for the just-released video interview where Cam'ron discusses the inspiration behind his second Reebok collaboration – his new pink designer shoes – and even his "Are you Mad" socks!
The Cam'Ron x Reebok Ventilator Supreme 'Fleebok 2' is set to release on Cyber Monday aka 'Pink Monday', November 28th, 2016. They will be available at select Reebok retailers for $160. Below you can watch the full interview.