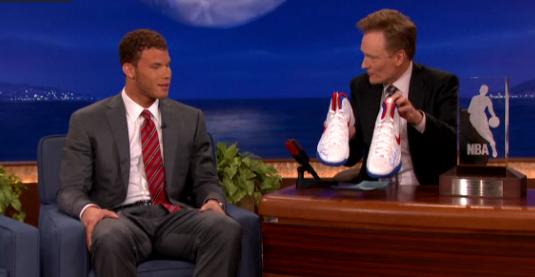 Last night the NBA Rookie of the Year, Blake Griffin, sat down with Conan O'Brian.

Discussing his rookie season, dunk contest, 'The Blake Show' and much more… while on the show Conan was also graced with an autographed pair of Hyperdunk 2011's in Blake's sz 17.

Check out the video for a good laugh and let us know what you think about this year's Rookie of the Year.