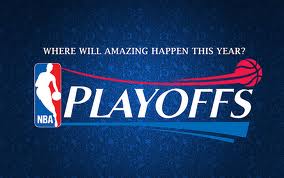 The 2011 Playoffs are one of the most unpredictable Playoff Series I've witnessed since the Chicago Bulls were knocked out by the Orlando Magic.

Now that the Lakers are down 0-3 to the Mavericks, it looks as if their hopes for a 3-peat is over. No team has ever come back to win a series while down 0-3 in NBA history. I was actually surprised by last night's outcome to game 3 and felt that Pau Gasol is proving himself to be the team's weak link.

At the beginning of the Playoffs I had picked Chicago and Los Angeles as the two title contenders for this year… which doesn't look to be the case any longer. Miami was a far cry from contending when the season started yet they now have dismantled every team they've gone up against. This year is literally a free for all and proves that once Playoff time comes, you can basically throw out your regular season accomplishments as things get turned up quite a few notches come the Post Season.

Do you think the Lakers' Championship run is over? What is your opinion on why they've crumbled to the Mavericks? If Chicago and Miami end up facing each other in the Eastern Conference Finals, can the Bulls get past Miami's Big 3; and who is your pick to win it all this year?

In short; where will amazing happen this year?