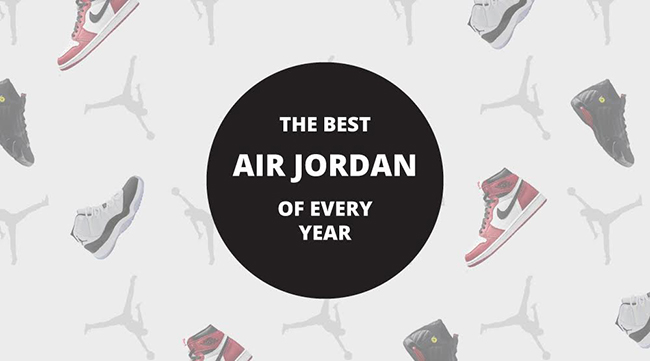 Have you ever sat down and thought about the best Air Jordan colorways and models to release over the years? The SoleCollector staff sat down and had an open forum and came up with what they agreed on was the best release from 1985 through 2015 (so far).
We do agree with most of their picks, like the Banned Air Jordan 1 being the best Jordan release in 2011. Being a huge fan of the Air Jordan 14, we feel there could have been a few better choices for the OG release, for example we would have debated between the Oxidized Green or even the Indiglo.
Head over to SC to see their official Sole Collector's Best Air Jordan of Every Year Let us know what your list would be of the best Air Jordan's to drop every year.