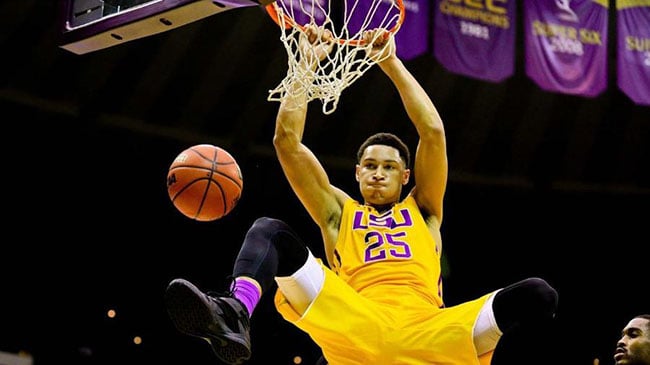 A lot of speculation and back and fourths with sneaker brands have gone on over the signing of Ben Simmons, a promising upcoming rookie that has yet to play a game in the NBA. It turns out that the LSU Freshman, who is expected to go at the top of the NBA Draft has officially signed to Nike.
The top contenders going after Simmons was of course Nike and rival brand adidas. Simmons, who is signed to the same manager as LeBron James, might of had a play in the signing. At the end of the day, this is a victory for the Swoosh Brand as Ben is said to be one of the biggest rookie signings in years.
More than likely, Ben Simmons will not have his own signature shoe in his rookie season but will be wearing PE editions. It's possible that after a few seasons, we see the man get his own line. The NBA Draft will take place on June 23rd as we will see what number Ben is drafted.