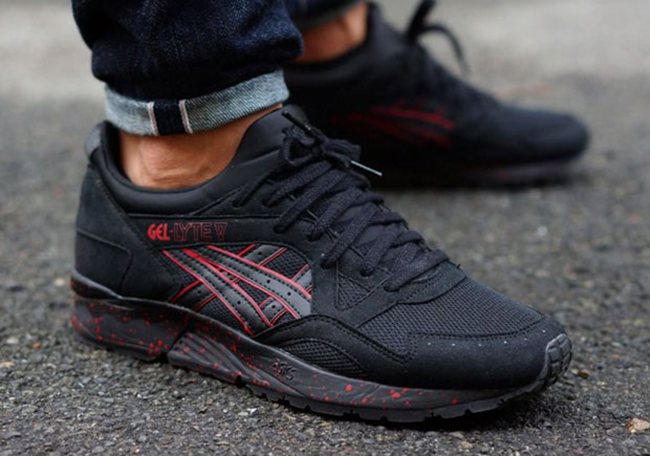 Other brands using the iconic 'Bred' color scheme is nothing new, but it's how they are executed that allows them to standout. One of those models is the Asics Gel Lyte V 'Bred' which should capture some attention.
Dressed in predominate black while being constructed with leather, mesh and a neoprene tongue. Red accents fill in the Gel Lyte V on the side, outlines the branding and speckled across the the midsole.
First up to receive the 'Bred' Asics Gel Lyte V is Foot Locker Europe. Unfortunately there isn't a planned release date for the United States or other locations to receive this pair, however once more information becomes available, we will let you know. Below you can see a another image showcasing them on foot.