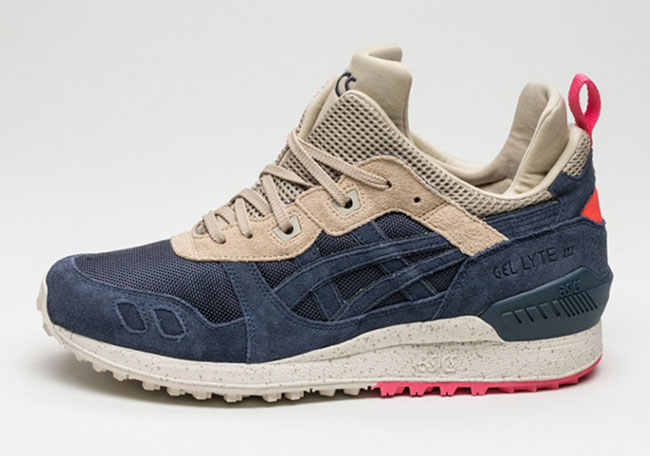 With the weather starting to change and Fall just around the corner, Asics will be revamping the Gel Lyte III. A classic in itself, the shoes will debut in a few color themes known as the Asics Gel Lyte III Mid.
Overall, the Asics Gel Lyte III in Mid top is true to form with it's usual split tongue, heel tab and overlays. The main change which is obvious, is the higher cut collar. Not only does the tongue come up a bit more but the liner is extended. In addition, Asics has added a rugged traction for the rain that will arrive and more insulation.
Keep scrolling to check out a detailed look at the Asics Gel Lyte III Mid colorways. At the time of writing, they have started to release at retailers overseas which includes Asphalt Gold. Expect them to start showing up stateside in the coming weeks.