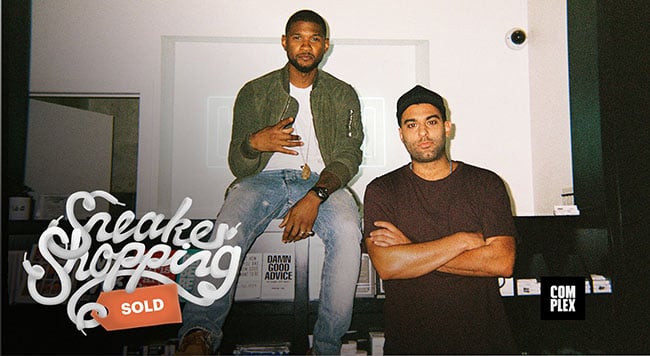 In another segment of Sneaker Shopping with Complex, Joe La Puma hits up Kith in New York City to do some shopping with Usher. Not only is he buying sneakers, but they talk about the culture and things he has done for shoes.
Usher talks about the process and what he does to shave down the soles of his shoes for him to be able to dance. As well, he sheds a little knowledge on how he has obtained some exclusive Air Jordans from the man himself, MJ. Usher also shares his best story of Michael Jordan and talks about adidas. More specifically, he talks about if adidas is doing enough for the black community.
Below you can watch the full video of Usher sneaker shopping at Kith in New York City. After your done, make sure to visit the comments section with your thoughts.