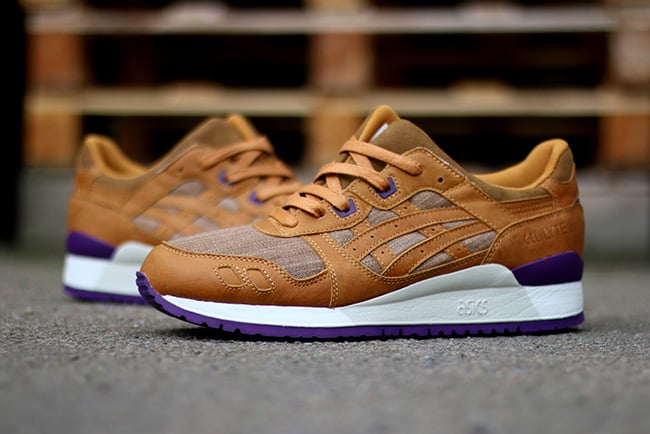 One of the more luxury models to come in recent months from Asics is the Asics Gel Lyte III 'Kakishibu' which is available at a few stores.
For those that don't know, Kakishibu is the name given to Persimmon Tannin Juice. The juice is dark orange and is grown throughout Japan. The fruit is then crushed into juice which is then used to dye fabric.
Using premium materials, the uppers mainly consists of a smooth suede in shades of brown. Purple is then placed on the eyelets, on and around the heel and outsole. The final detail is the white midsole.
Scroll below to see more images of the 'Kakishibu' Asics Gel Lyte III. At the time of writing, this pair is now available at select stores overseas which includes Hanon. There is no timetable when the U.S. should receive them or even if they are getting them.