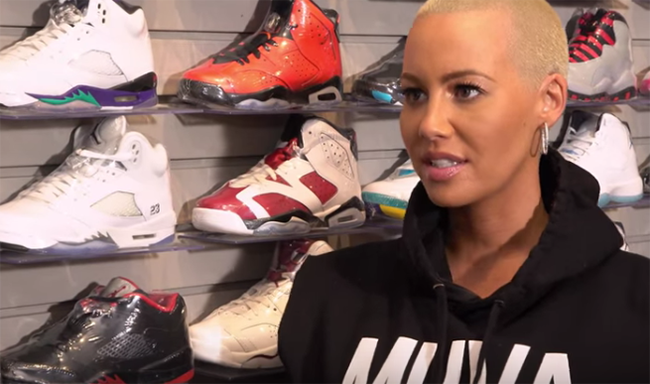 Amber Rose recently connected with Complex's Joe La Puma to do some sneaker shopping. The two found their way to none other than Flight Club in Los Angeles to not only buy some sneakers but to talk about them.
Joe talks more in-depth with Amber Rose on the sneaker culture from a women's perspective. She is a big fan of the collaborations we have seen from Rihanna, Teyana Taylor and Nicki Minaj (working with Jordan Brand). She also states what the craziest thing she has done for sneakers and her thoughts on guys running to Instagram to post their latest pickups.
After everything is said and done, she wound up picking up four pairs of sneakers for herself and one pair for her boyfriend, Toronto Raptors shooting guard/small forward Terrence Ross. Watch the video below to check out what she purchased and let us know what you think by leaving a comment.