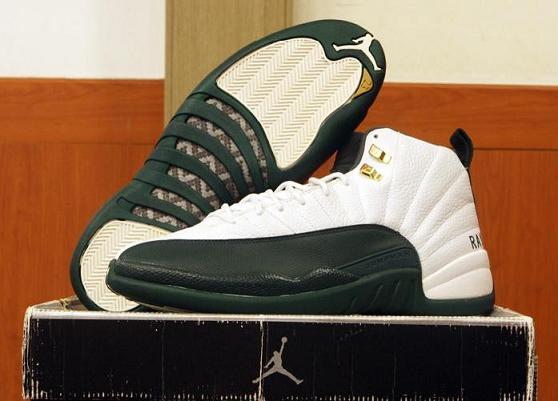 Way back when Jordan Brand first started out as its own entity, Player Exclusives were few and far between. Brand Jordan was just starting to separate itself from Nike and it did so for the first time with the Air Jordan XII.

Quality has dropped off (understatement of the century) quite a bit from the good old days. Let's reminisce for a moment with an awesome blast from the past with this Ray Allen PE AJ12's, worn by Mr. Allen when quality was still around and Seattle had an NBA franchise.

These rare kicks from 2004's Retro lineup are available for those of you who'd wish to forego purchasing ALL of the soon to be released Retro J's and put all of your money into one giant quality driven product made by what was once known as the best performance sneakers available at the time. If you are interested feel free to stop by eBay
and check out qkro23's listing.