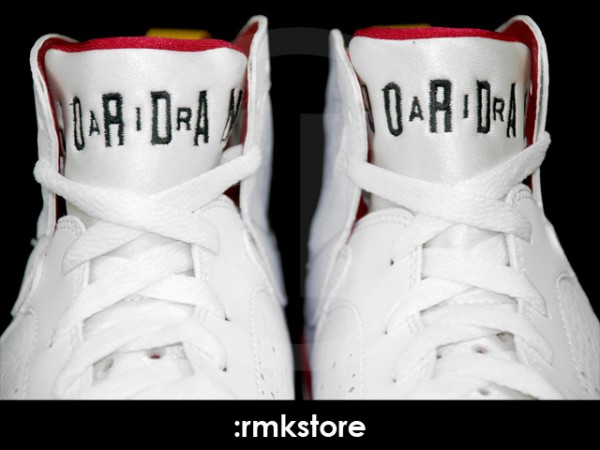 New images have surfaced of the 'Cardinal' Air Jordan VII Retro.

With so much buzz about the Bordeaux, many are wondering why this colorway is re-releasing so soon. Not much, if anything significant, has changed when compared to the 2006 Retro release.
Check out these new detailed images and let us know which pair of 7's are a must have and which one are an instant pass.