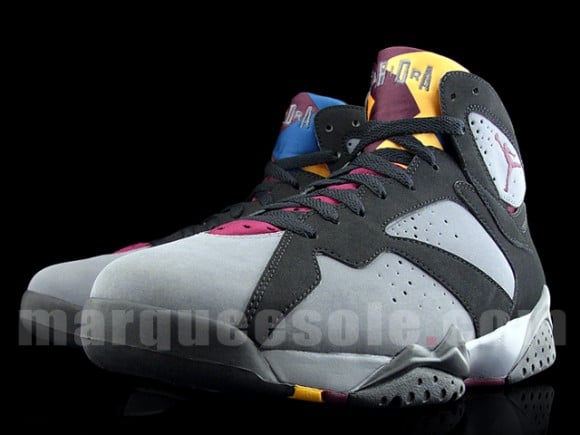 This year is chalked full of superb releases from Jordan Brand. One of the most highly anticipated could possibly be the Air Jordan VII 'Bordeaux'.

Like the Air Jordan XIII 'Playoff', this will be the first time this colorway has been re-released. Sneakerheads yearn for OG colorways, the 'Bordeaux' VII just may be the most famous of the AJVII for its unconventional mixture of colors. Fortunately for us, they looked to have not changed a thing from the OG.

April can't come soon enough!