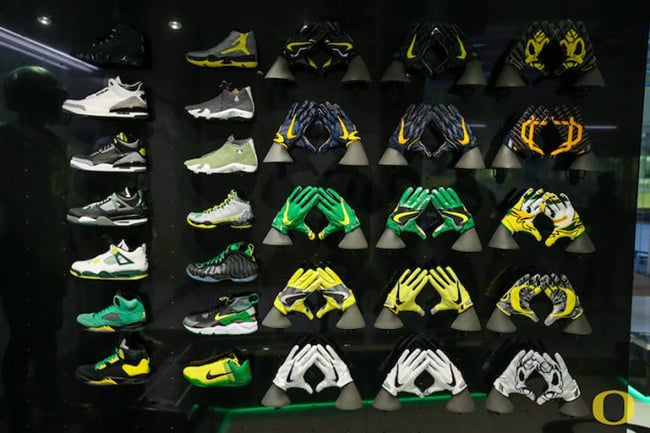 Through the years, Jordan Brand has released various PE for the Oregon Ducks. Today, almost the entire Air Jordan Oregon Ducks Collection was on display at the 'Marcus Mariota Sports Performance Center' which was paid for by Nike and Phil Knight.
The 30,000-square-foot venue, named after the school's 2014 Heisman Trophy winner and Titans' second-year quarterback, combines "sports performance, sports science, sports medicine and technology in one efficiently designed space," according to a release from the school.
The craziest part of all this, the entire setup is estimated to have cost both Nike and Phil Knight $19.2 Million. This estimation came from the Daily Emerald.
Below you can check out more images of the Air Jordan Oregon Collection as well as other Nike's and a video. Let us know your thoughts in the comments section below and if you own any of the Air Jordan Oregon Ducks releases.