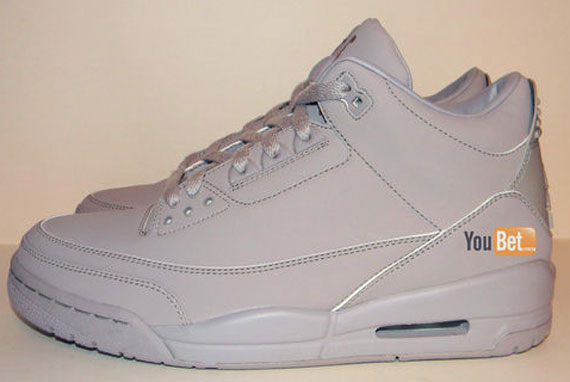 Following up all of the "History of Flight" samples that have been hitting the 'net is an unreleased Air Jordan III.
Similar to the tonal white anniversary III that dropped a while back, these also sport a tonal look, this time with a matte "College Grey" covering the entire shoe.
Take a look at the sample and head on over to the youbetshop on ebay to take your chances at getting the kicks.